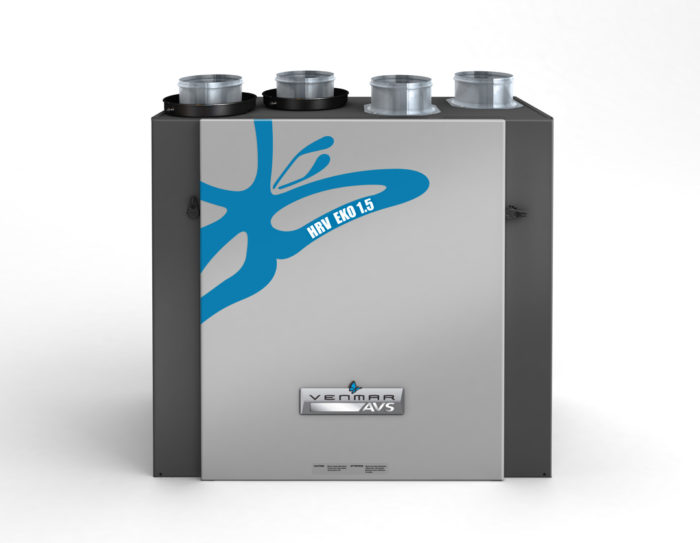 After investigating various ventilation options, many residential designers conclude that they want either a heat-recovery ventilator (HRV) or an energy-recovery ventilator (ERV). They often remain confused, however, about which of the two devices to choose.
Every tight home needs a mechanical ventilation system.
Most builders choose one of three ventilation options:
A balanced ventilation system with an HRV or an ERV is the preferred ventilation system for a Passivhaus building. Although balanced ventilation systems are expensive to install, they have the lowest operating cost of any ventilation option — assuming, of course, that the designer or installer hasn't made any blunders. (Sadly, this can be an optimistic and risky assumption.)
The purpose of an HRV or an ERV is to deliver fresh air to a home's interior. Neither appliance is designed to provide makeup air for combustion appliances or kitchen exhaust fans. HRVs and ERVs are not space-heating devices, heat-delivery devices, or energy-saving devices. The more hours that an HRV or ERV operates, the more energy it uses — electrical energy to operate its fans, as well as heating or cooling energy to make up for the conditioned air that these devices expel from a home.
What they do and how they work
An HRV's fans pull fresh air into a home while simultaneously exhausting stale air from the home. In most installations, the fresh air is delivered to the living room and bedrooms, while the stale air is removed from bathrooms, laundry rooms, and sometimes the kitchen.
Both the fresh air stream and the stale air stream flow through the HRV. The core of the appliance allows some of the heat from the warmer air stream (the stale…
Weekly Newsletter
Get building science and energy efficiency advice, plus special offers, in your inbox.
This article is only available to GBA Prime Members
Sign up for a free trial and get instant access to this article as well as GBA's complete library of premium articles and construction details.
Start Free Trial
Already a member? Log in