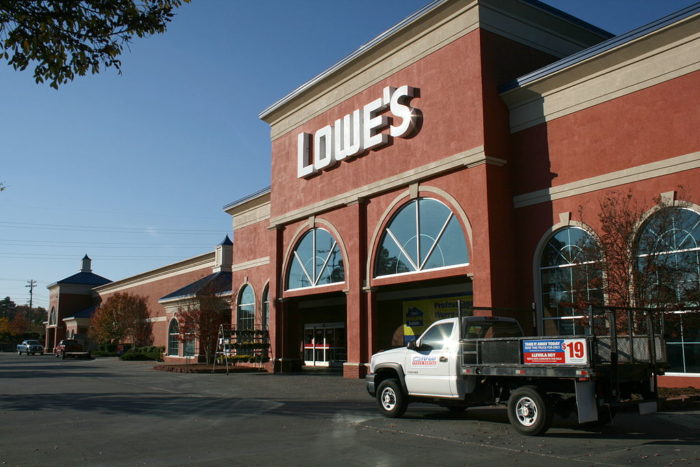 Lowe's has stopped selling a type of laminate flooring following claims that it contains levels of formaldehyde that are too high, a published report said.
Excess formaldehyde in Chinese-made laminate flooring was the basis of a damning report about Lumber Liquidators that aired on 60 Minutes earlier this year. The allegations, denied by the company, prompted an ongoing federal inquiry and a sharp decline in Lumber Liquidators' stock price.
Now, the same Chinese hedge fund analyst who helped launch the 60 Minutes investigation says that laminates sold at Lowe's may have had the same problem, according to the article posted at MarketWatch.
Xuhua Zhou cited industry sources as saying that Lowe's had purchased flooring which did not meet requirements of the California Air Resources Board (CARB) for formaldehyde emissions. He said that laboratory tests of wood sold by Lowe's found it had formaldehyde levels 10 times above the accepted limit.
The story was originally reported at the Seeking Alpha web site.
The flooring is not a regularly stocked item
According to the report, Lowe's has stopped selling the Tecsun brand of laminate flooring and will conduct its own tests. The flooring was available as a special order but was not kept in stock at the company's retail outlets, Lowe's spokeswoman Karen Cobb told MarketWatch.
She said that the company has been told by Tecsun that its flooring is indeed CARB-compliant. She said that the company was focused on customer concerns.
But Zhou wasn't especially forgiving and suggested the company should have been tipped to the problem after the 60 Minutes report aired.
"Lowe's had to have known what it was doing given the publicity surrounding the issue," he wrote. "You don't get to that size by 'being duped.' Lowe's is a sophisticated and savvy buyer. Moreover, Lowe's misrepresented these products in its retail outlets and on its web site as being CARB-compliant.
"Perhaps Lumber Liquidators was negligent, but after what I learned about Lowe's quality control it seems to me that Lowe's may have similar issues in its purchase of non-compliant [high density fiberboard cores]. Where else does Lowe's cut corners?"
It wasn't clear from the reports published so far how much of the Tecsun flooring has been sold, and which retail stores may have distributed it. GBA is seeking comment from Lowe's.
Weekly Newsletter
Get building science and energy efficiency advice, plus special offers, in your inbox.