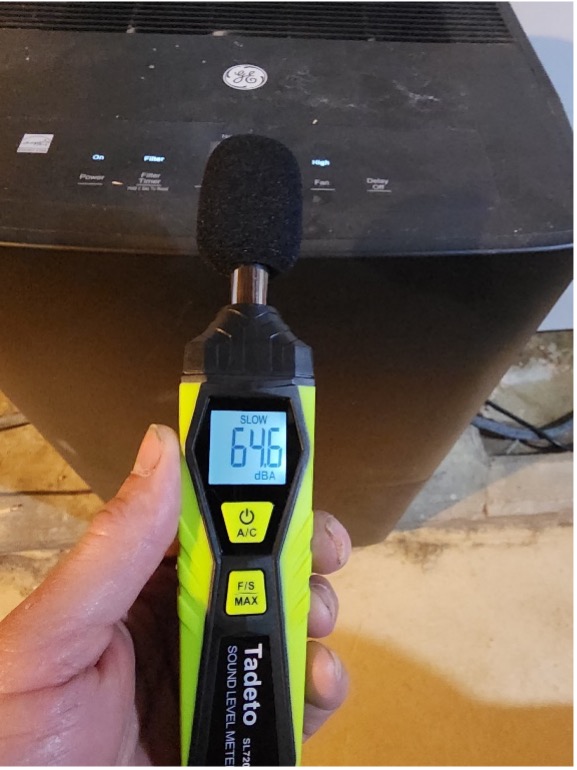 How do you define comfort inside your home? Typically, thermal comfort is the biggest consideration—not being too hot or too cold. Having the right indoor humidity is another—not too damp nor too dry—which can affect not only comfort, but also human health and the structure's durability. There's also the visual aspect of comfort—it's always nice to be in a room that "feels good" because of the way it was designed and how it is finished. Finally, there's noise-related comfort, by which I mean the sounds experienced and how the pollution of sound waves can decrease comfort levels.
"Acoustical comfort" results from limiting or restricting the level of noise—whether from inside or outside—that enters a space. Sound moves on airwaves, which are rapid fluctuations in air pressure above and below atmospheric pressure. These fluctuations in air pressure can contact and reverberate through some surfaces. Air pressure differences caused by noise can also enter a house through holes in the air barrier and through openings between spaces—for example, under doors.
Sound is measured in decibels (dB). A decibel is a unit of sound pressure or noise intensity. The smaller the number, the quieter the noise. For instance, 60 dB is the level of normal conversation. An impact wrench produces 103 dB, and an ambulance siren is about 120 dB. The loudest possible tone is 194 dB.
Sound transmission ratings
Sound Transmission Class (STC) is a commonly used rating system that is based on a noise spectrum focused on speech sounds. STC is the difference in noise when measured in dB inside the space where the noise originates compared to outside the source room. For example, you're in a room with a radio playing your favorite building science podcast and the conversation is measured at 75…
Weekly Newsletter
Get building science and energy efficiency advice, plus special offers, in your inbox.
This article is only available to GBA Prime Members
Sign up for a free trial and get instant access to this article as well as GBA's complete library of premium articles and construction details.
Start Free Trial
Already a member? Log in