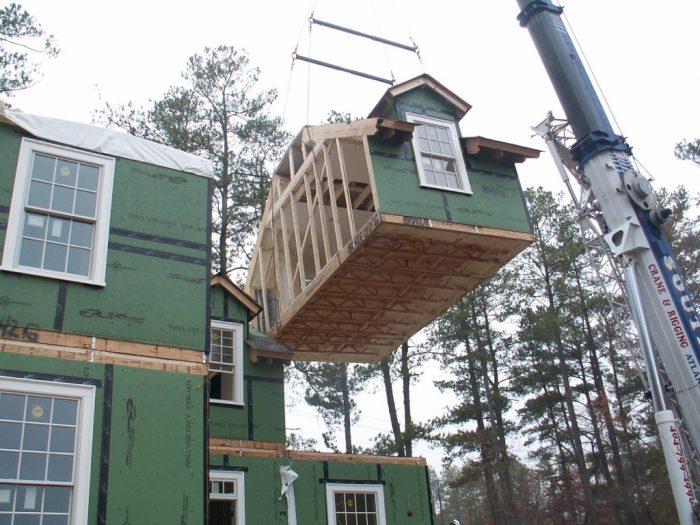 In March, I attended what may have been one of the last in-person industry conferences held for quite a while, the 2020 World of Modular, the annual convention of the Modular Building Institute, a non-profit trade association for the modular construction industry.
I flew to Orlando, Florida, sat in close proximity to others, shook hands, did not wear a mask, ate from buffets, and lived to tell the tale. Unfortunately, several scheduled speakers did not make it to the event, as concerns about COVID-19 were broadening.
The reason for my visit was to learn more about modular construction, my only experience with it having been certifying a few single-family homes back in 2008 to meet LEED, EarthCraft House, and the NAHB Green Building Program standards. Lacking thoughtful planning, these projects attempted to force modular components onto a standard house plan that wasn't designed to take advantage of the benefits and efficiencies of the process. I always assumed that there was a better way to build modular.
Let's call it manufacturing
As with most conferences, presentations ranged from fair to excellent. I found the presentation by the folks at Skender to be the most engaging. Skender is an old-line construction company that has made a significant commitment to modular construction.
While still a small portion of their business, their modular operation is intensely focused on collaboration among all their team members from design through to installation. Their standard product is a stackable steel module suitable for mid- and high-rise construction up to 12-stories for residential, hospitality, and healthcare projects. One of their focuses is affordable housing in urban environments where modular can help manage production on tight jobsites with limited space for material storage.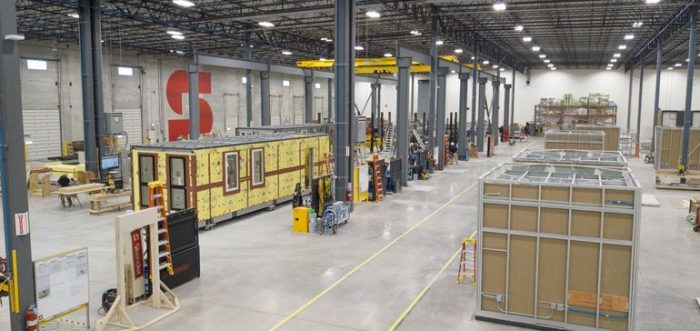 One of the great benefits of modular construction is eliminating the issue of weather for most of the construction process, but that is only the start. We need to think of modular not as construction, but instead as manufacturing, and take advantage of the efficiencies that factories offer.
Skender's approach is standardization of the majority of their products—they build standard modules, with minimal variations. The modules can be skinned with different finishes, but the core structure does not vary, providing significant efficiencies in production. They work closely with their supply chains to provide prefabricated panels and mechanical systems. In other words, they have a bunch of components, in a kit of parts, to work with, that are assembled into modules following a basic set of step-by-step instructions. This also allows the company to reduce the number of highly-skilled tradespeople needed, and instead to train their own workforce to execute this processes.
Integrated teams are a must
One recurring theme of the conference was the need for integrated teams. Some modular companies have internal design and engineering staff, others work with outside professionals, but two things that are critical to project success are having everyone involved be experience with modular systems and having the entire team work closely together throughout the planning process. While integrated design is important to any project, it is key to the success of a modular project. Siloed teams and poor communication can derail a modular project even more than standard construction.
Low-voltage wiring is on the move, too
At most conferences I enjoy the random off-line conversations that occur outside of the scheduled events, something I will miss at several upcoming virtual events that are replacing in-person meetings for the time being. This was no exception, and in one such conversation I learned about Domatic, a startup that is developing a low-voltage power and communication system for buildings.
The concept behind this company is that most electrical devices, particularly everything from the waist up in buildings, does not need high-voltage wiring to operate. LED lighting, fans, alarms, blinds, and most electronics do not need 120-volts to operate. They can all use low voltage wiring to provide power as well as to control systems.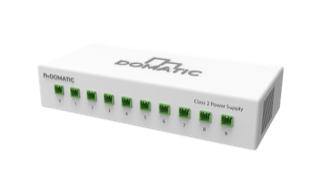 Domatic provides a unique IP address for each piece of equipment, which can be controlled by a device anywhere in the building. The use of low voltage wiring and eliminating the need for individual switch legs to control devices has the potential to significantly reduce the cost of wiring in buildings.
After learning about this system, I realized how many devices we have that require AC adapters to convert to low voltage DC to operate. In fact, a bedside clock I just purchased didn't come with an AC plug, instead it is powered with a USB cable. It seems to make sense to skip a step and just power them directly. Major system changes such as this are not easy to implement, but I see how they can reduce costs and expand control options.
Let's build building like we build cars 
I came up with this analogy about construction a while back and share it with people periodically: If we bought our cars like we buy our buildings, we would order the parts, they would be dropped on the site, and people would show up speaking different languages, working for different companies, assembling the parts in the rain. After watching a car being assembled this way would you really want to drive it? We need to start thinking about buildings as sophisticated engineering projects and assembly them accordingly. Modular construction, when properly implemented will help move us along this path.
---
-Carl Seville is a green builder, educator, and consultant on sustainability to the residential construction industry. After a 25-year career in the remodeling industry, he and a partner founded a company, SK Collaborative. Photos courtesy of the author.
Weekly Newsletter
Get building science and energy efficiency advice, plus special offers, in your inbox.