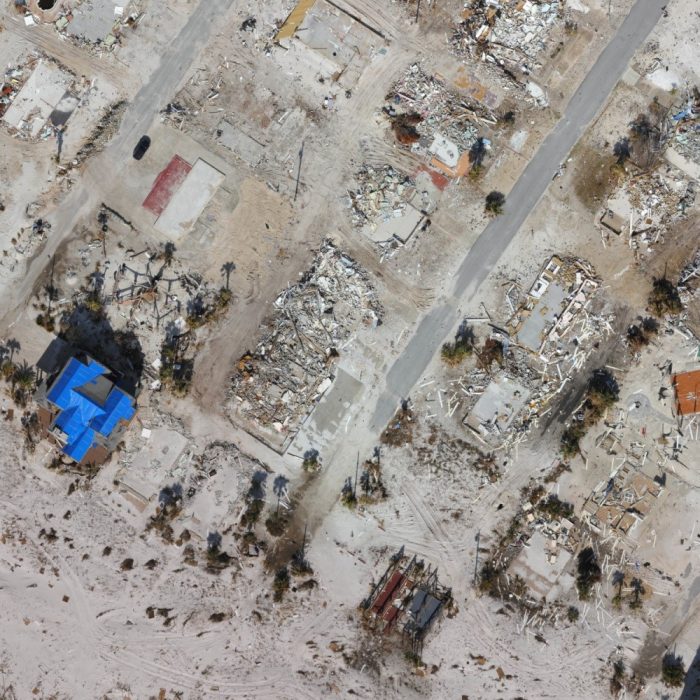 A United Nations report published June 25, 2019 warned that "Climate change threatens truly catastrophic consequences across much of the globe and the human rights of vast numbers of people will be among the casualties." The emphasis on human rights represents a shift of focus, from mitigation to prevent climate change, to a concern on how to deal with what has become an inevitable catastrophe—how do we cope?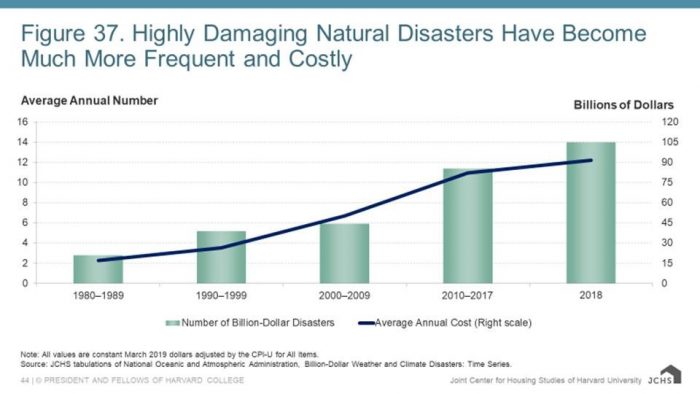 Green builders aim to reduce greenhouse gasses by consuming less energy and employing building materials with a lower global warming index. Despite these efforts, carbon dioxide emission continue to increase and energy consumption worldwide remains projected to grow 28% over the next 20 years, and that's according to our own Energy Information Administration, an organization not known to exaggerate the effects of climate change.
In other words, the sky is falling, and attitudes are shifting from avoiding catastrophe to managing it. Scoring points to achieve a higher LEED score won't make any difference, as the UN report concludes, "Ticking boxes will not save humanity or the planet from impending disaster." Perhaps builders should take stock of what's coming with climate change and add the more urgent concepts of resiliency and adaptation to their green lexicon.
Resilience and adaptation
Resilience describes the ability to survive and bounce back from the ravages of natural disasters. Adaptation, although similar in meaning, implies a different approach and affects a greater geographic area. Adaptation entails looking ahead and building for the climate conditions likely to come in 20 to 30 years. Doing this now, before disaster strikes, will allow entire towns to survive without significant damage.
One dramatically successful example of adaptive construction came October 10th of 2018 when Michael, a category 5 hurricane, crashed into Mexico Beach on the Florida Panhandle. Only one house survived, the one built of reinforced concrete and elevated on tall pilings to allow a storm surge to pass underneath without toppling it over.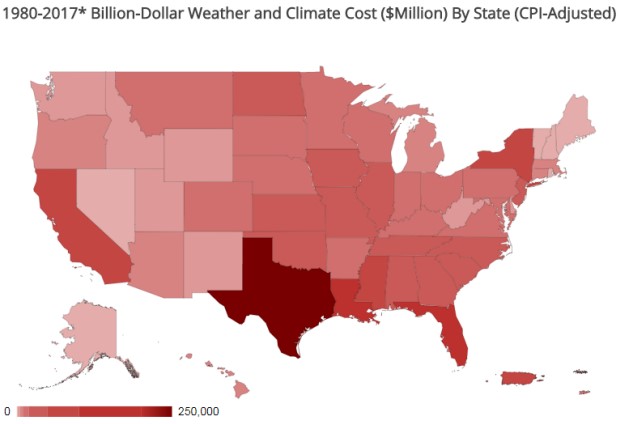 The house was designed as a fortress to withstand a weather onslaught, just as Medieval fortresses were designed to withstand a siege. Unfortunately, Hurricane Michael wiped out the neighborhood surrounding the strengthened Sand Palace, as the Mexico Beach house was dubbed by the owner. Most residents in that neighborhood cannot afford to rebuild to the standards required to resist a category 5 hurricane and today the Sand Palace stands alone.
The resilience of one home offers little compensation for the loss of the neighborhood surrounding it. Hence a new thrust in the public and private sectors to advance the concept of adaptation, which has to do with accepting the inevitable impacts of climate outcomes predicted over the next 100 years and finding community-wide methods to deal with it. In some cases, it may even mean moving to a safer location.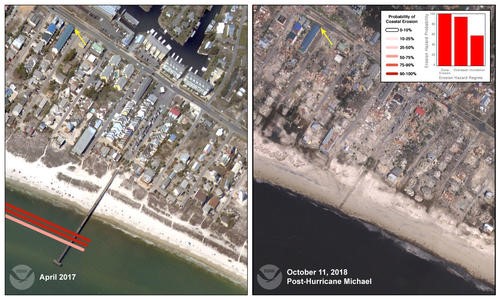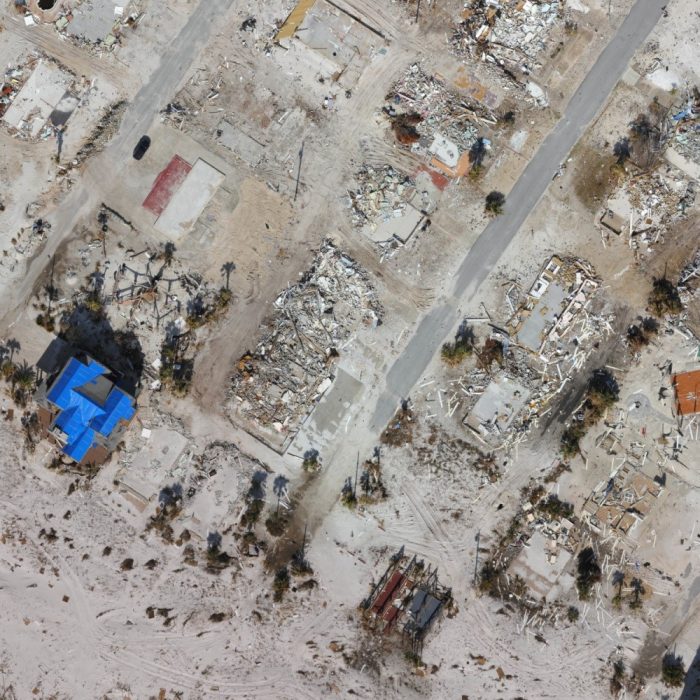 Both resilience (which often means rebuilding), and adaptation (which implies building forward), have a place, and it's a place where today's green builders and developers can play a major role. Mitigation, which entails building with as little environmental impact as is practical, remains a moral obligation, but it has become less urgent. Another LEED Platinum showhouse won't save the world, but a FORTIFIED for Safer Living home may save a family.
A new program to consider
The FORTIFIED for Safer Living program is a code-plus, new construction programs designed specifically for climate adaptation. The FORTIFIED Home designation, which comes in Silver and Gold, provides technical guidance for builders and a benchmark of disaster adaptation for the homeowner. The insurance industry developed the program specifically for high wind events and hail. As the insurance industry took a lead in promoting automobile safety, from seatbelts to airbags and now advanced collision avoidance systems, the FORTIFIED for Safer Living program was designed to make houses less vulnerable to storms. State Farm concluded that, in a given storm, homes built to the FORTIFIED standard suffered half the dollar losses of a conventional house.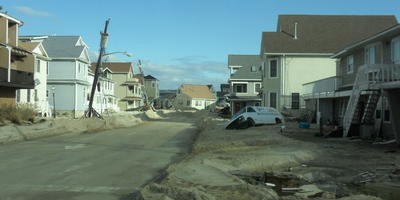 After Superstorm Sandy ravaged the North Atlantic Coast, the US Housing and Urban Development Department (HUD) created Rebuild by Design to forester an innovative architectural blueprint for climate change at the community level. The program includes an open-sourced interdisciplinary curriculum about adaptive design led by a community of academics and design professionals, but little of practical value for the builder.
The Department of Energy, known for its code-forward programs under the Building America banner, has ventured to highlighting some adaptive housing experiments, but not yet developed a climate response program, continuing with the Net Zero Ready effort to weave some energy independence into the housing stock, rather than focus climate impacts. Although an independent energy source could certainly form part of any disaster-equipping strategy.
The FORTIFIED for Safer Living program remains a good start, even if the focus is narrow, new programs will emerge, including new modules in existing programs, such as the US Green Building Council's LEED program that recently introduced three Resilient Design pilot credits. The program now includes points for designing to mitigate climate vulnerabilities, adding risk resilience measures, and a backup energy system for post-disaster blackouts. The US government offers a resource called the U.S. Government Resilience Toolkit that includes climate maps to study future impacts to local communities, international case studies, and a topic section on the Built Environment that offers actionable information for builders under the tab Buildings and Structures.
The toolkit points out that building codes derive from historical data, and do not anticipate impending climate conditions. For example, current standards for air conditioning may not meet the load requirements in 30 years. Roofs designed for historical snow loads may collapse under loads associated with increased evaporation. Exterior finishes, including doors and windows may not hold up when tropical storms buffet areas that never anticipated them, just as the Florida Panhandle never anticipated a category 5 hurricane—such an event was never in the weather models used to develop the local codes.
FEAMA offers a wealth of material for all hazards—hurricanes, hail storms, tornados, floods, and earthquakes. These materials offer a quick study on adoptive construction techniques, but they offer no systematic program and no way to certify your house meets a climate-ready threshold, as does the FORTIFIED Home program.
Climate apartheid
Beyond the material consequences of hurricanes, droughts, floods and tornadoes come the financial and social impacts. Florida insurance premiums have risen to nearly $9,000 annually in certain locations, with deductibles making homeownership inaccessible to many. In 2018 more than 87,000 Floridians were dropped by their insurance companies. According to FEMA, Texas experienced a more than 18% increase in flood insurance policies from July 2017 to the end of May.
During a recent FEMA presentation, It was made clear that during 2017 and 2018 a federally-declared, climate-related disasters occurred at a rate of 2.5 per week, that's 137 federally declared disasters in 2017, and 124 in 2018. It's become so common, that many disasters never make the evening news. Yet they impact families dramatically. It's easy to understand why homeowners' insurance premiums have climbed, and yet our federal emergency dollars fall short. The cost of homeownership in disaster-prone areas has caused a gradual migration that some urban experts liken to a decanting of the population.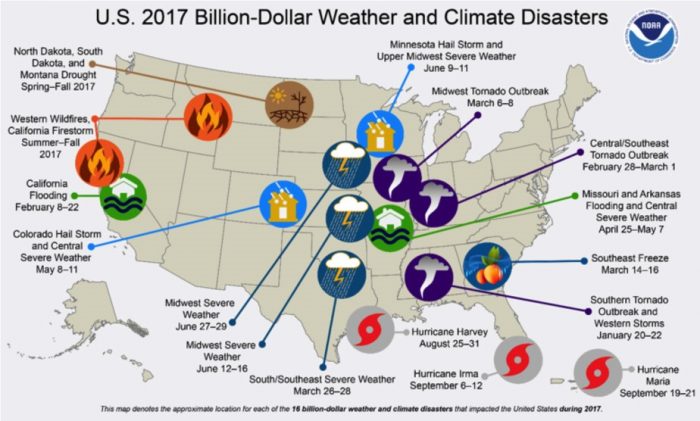 The surviving home in Mexico Beach belonged to an affluent radiologist. Most of the homes in the area belonged to long-time residents, not necessarily so well-heeled. The $35,000 FEMA provides to elevate homes with flood insurance coverage generally do not cover the costs of the work. Many cannot rebuild. During a Weather Channel interview, Dr. Lebron Lackey, who owns the only home now standing at Mexico Beach, said, "You can build a home that stays, but you never want to say goodbye to the town."
As in the aftermath of Hurricane Katrina, the massive storm that destroyed much of New Orleans's lower 9th Ward, one tragic aftermath of climate events comes with the new phenomena of climate refugees. In fact, many of the immigrants amassed at our southern border make the long and difficult pilgrimage north because they can no longer farm on their drought-stricken lands. A recent United Nations report concludes that "Climate change threatens to undo the last 50 years of progress in development, global health, and poverty reduction."
Expect many more caravans at the southern border as droughts in Central America affect food production and create social instability. Expect a gradual decanting of population from southern states northward, where the climate costs and effects won't punish as severely. Rust Belt cities already promote themselves as climate havens, like Duluth, Minnesota that actively promotes itself as a climate refugee destination to storm-weary Florida residents.
Building for the future
In a climate study published in July of 2019, researchers developed models of how climate change will impact may cities throughout the world, forming conservative analogs between climates today and 30 years hereafter. For example, researchers claim the climate in Portland, Oregon, in 2050, will resemble today's climate in San Antonio, Texas, and that Washington D.C. will be more like today's Nashville, Tennessee.
The analogies between today's and tomorrow's climate provides valuable information for builders, who can begin studying housing in San Antonio to plan for adoptive construction in Portland. Hot/dry and hot/humid climates require construction strategies much different than those designed for cooler climates. If you look at homes built in the hot and humid southern states, you will see designs geared to take advantage of breezes, with wrap-around porches and balconies, tall windows, and homes elevated to promote ventilation underneath. In the hot and dry areas, such as the southwestern states, traditional home designs include ample shade and smaller windows to retain the cool air available after sunset.
A new branch of forward-looking urbanists seeks to alert architects and city planners about the encroaching hot and humid climates. During the 2019 Congress for New Urbanism, held in Louisville, Tennessee, several presentations focussed on designing an adaptive urban response to climate impacts in the southern United States and Coastal areas. The focus has shifted from reducing carbon emissions to preparing for the new normal.
Certainly, the best response still entails both mitigation and adaptation. Builders play a minor role in climate change mitigation, since the problems and solutions remain at the highest levels of political will. But builders can play a major role in resilience, by helping communities rebuild after disasters, and even more so in adaptation, by building today in anticipation of future climate impacts small and large.
Proactive construction in areas of relatively low vulnerability today will improve hazard and climate resilience tomorrow. Instead of waiting for the disaster, builders now have the tools to anticipate and provide homeowners with safety and comfort well into an uncertain future.
-Fernando Pagés Ruiz is a boutique developer in Colorado and author of two books published by The Taunton Press, "Building an Affordable House: Trade Secrets to High-Value, Low-Cost Construction," and "Affordable Remodel: How to Get Custom Results on Any Budget." His latest book, "Architectural Design for Traditional Neighborhoods" will be available in Sep 2019.
Weekly Newsletter
Get building science and energy efficiency advice, plus special offers, in your inbox.