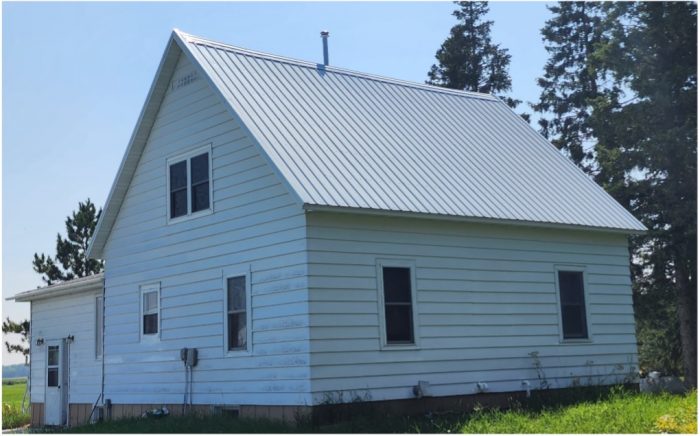 Several years ago, I performed a roof replacement for a customer who wanted to change their older and failing asphalt shingled roof to a steel roof. We stripped the old shingles and existing underlayment off, and installed new synthetic underlayment and new steel over the 10/12 pitched roof. I felt confident that this new roof would last many years.
The following year, the same customer asked if we would replace several windows in the upper level of his one-and-a-half-story home. The old windows were due for replacement; the single-pane wood units appeared to be from the mid-1900s, and woodpeckers had done some damage. Several others were painted shut. Again, a straightforward job we had done dozens of times before.
The spring after the window replacement, I received a call from the homeowner saying his roof was leaking. He had water dripping in several areas in the upper level. A visit to his house did indeed show water damage, though it was not the result of a bulk water leak from the roof. Instead, air leaks from the interior had formed frost on the attic side of the roof sheathing; this was never an issue before. I surmised that replacing the five upper-level windows had changed the way this home performed just enough to cause frost to form in the attic. It was my first building science lesson about the unintentional effects of a "shallow energy retrofit."
SER essentially equals weatherization
You've probably heard the term "deep energy retrofit" (DER), which refers to the renovation of a house to reduce energy usage. DERs can make sense if the renovation also includes updating the exterior and interior finishes, and/or mechanical systems. Usually, dedicated DERs are expensive, so performing a renovation just for energy cost savings does not make economic sense. Many homeowners…
Weekly Newsletter
Get building science and energy efficiency advice, plus special offers, in your inbox.
This article is only available to GBA Prime Members
Sign up for a free trial and get instant access to this article as well as GBA's complete library of premium articles and construction details.
Start Free Trial
Already a member? Log in