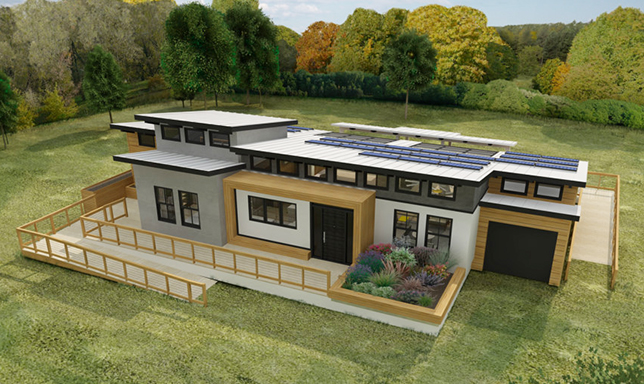 What's the latest in well-designed, energy-efficient solar homes? The U.S. Department of Energy (DOE) has invited teams from colleges across the country to design and build solar-powered houses that are cost-effective, energy-efficient, and attractive.
The model houses designed by 15 collegiate teams will be on display and open for public tours this October in Irvine, California, where the DOE's seventh Solar Decathlon will be taking place. In addition to functioning as comfortable homes — each must produce plenty of hot water, for example, and have working appliances for cooking, cleaning, and entertaining — the houses must produce at least as much energy as they consume.
This year's competition will also emphasize affordability. To earn the highest marks, each team is aiming to build a home that costs less than $250,000.
Below are renderings of some of this year's entries. These houses have been engineered not only to embrace energy efficiency and sustainable design, but also to meet the diverse needs of their future inhabitants, from food production to storm protection.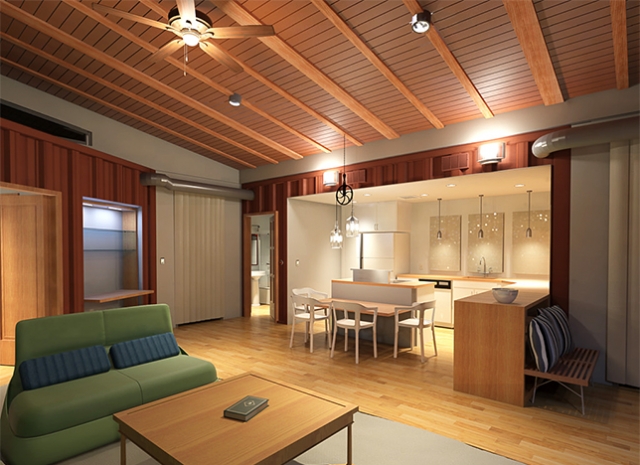 With a structure based on repurposed shipping containers, the home designed by the Missouri University of Science & Technology team (above) can expand as a family grows. Containers can be added or subtracted to accommodate up to two children and their parents.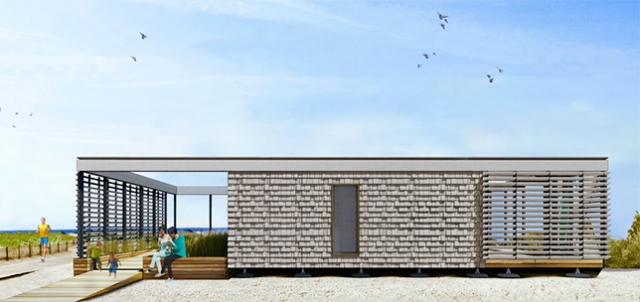 Students at the Stevens Institute of Technology are constructing a resilient house suited for the rising tides and strong storms inherent to coastal environments. The house sits on a bed of pilotis or piers, which raise it slightly above floodwaters, and the outer layers of the house create a waterproof shell.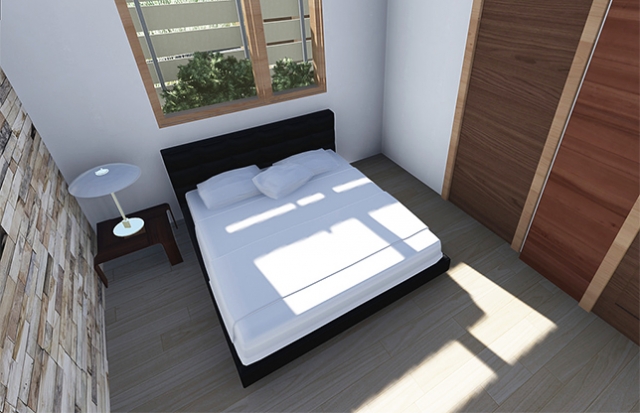 Inspired by the need for secure emergency housing after a deadly tornado struck their state, students from Crowder College and Drury University in Missouri are developing an emergency response home (above) that can be delivered to disaster sites and assembled quickly.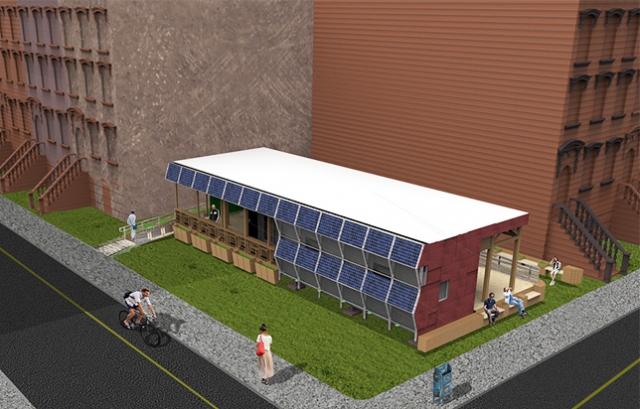 The team from New York City College of Technology is also working on emergency housing — their house (above) is suited to a high-density urban environment. Stackable units are designed to quickly provide low-cost, single- and multifamily housing after disasters such as catastrophic storms.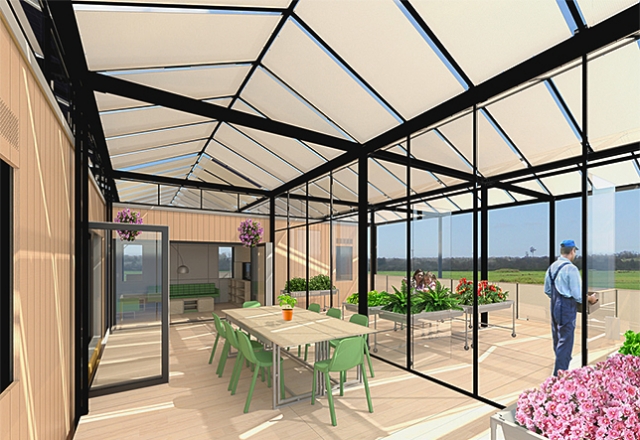 The house designed by students at the University at Buffalo in New York aims to grow most of the fresh produce its occupants will need. It features a glass-enclosed solarium that creates ideal growing conditions for plants and vegetables, while also passively heating the house in winter. Cloth shades on the roof and southern façades will help cool the home during summer.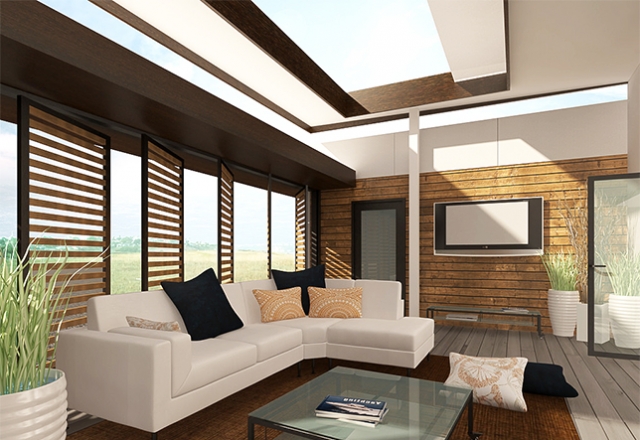 Drawing inspiration from California's state flower, the drought-resistant and diurnal California poppy, this home (above) is designed by a team of college students from Orange County. The home opens during the day to let in light and increase living area. It then closes at night to maintain a comfortable temperature more efficiently. The house also has a rainwater collection system that stores water for use during earthquakes and other emergencies.
Crystal Gammon is the web editor at Yale Environment 360, where this post was originally published.
Weekly Newsletter
Get building science and energy efficiency advice, plus special offers, in your inbox.