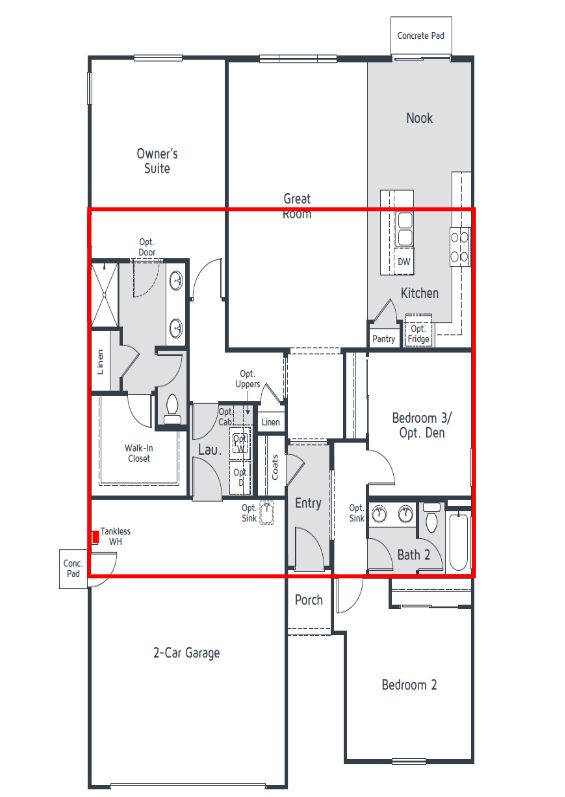 Gary Klein, a residential energy expert who has been nicknamed "Mr. Hot Water," has for years been providing advice to builders on ways to reduce the wait time for hot water to arrive at a faucet. (His 2012 article on the topic for GBA was titled "Inefficient Hot Water Piping Layouts Waste Hot Water.") Among the common problems he's identified: designers fail to cluster bathrooms near the kitchen, making it hard for a single water heater to serve all of a home's wet rooms, and hot water pipes are often oversized, lengthening wait times as large volumes of cold water in the oversized pipe flows down the drain.
At a presentation on August 7, 2019, at the Westford Symposium on Building Science — an annual conference in Massachusetts that is sometimes called "summer camp" — Gary Klein shared the results from a recent research project funded by the California Energy Commission ("Code Changes and Implications of Residential Low-Flow Hot Water Fixtures"). The project manager for the research is Amir Ehvai; Gary Klein is one of the team members.
In recent years, the situation has worsened
Wait times for hot water used to be shorter. Low-flow fixtures, oversized pipes, and ballooning home sizes have conspired to lengthen hot water wait times, leading to grumpy homeowners.
"Plumbing fixture flow rates, flush volumes, and appliance fill volumes have gone down every decade year since the 1950s," Klein said. "Toilets used to require 5 gallons per flush; now they need 1.6 gallon. Water flows for fixtures and appliances are down by 49% to 96%, depending on the fixture, since 1980. But pipe sizing rules have not been revisited since they were first written down in the 1940s. The median square footage of a house is roughly 1.5 times larger than it was in 1970. The result of…
Weekly Newsletter
Get building science and energy efficiency advice, plus special offers, in your inbox.
This article is only available to GBA Prime Members
Sign up for a free trial and get instant access to this article as well as GBA's complete library of premium articles and construction details.
Start Free Trial
Already a member? Log in