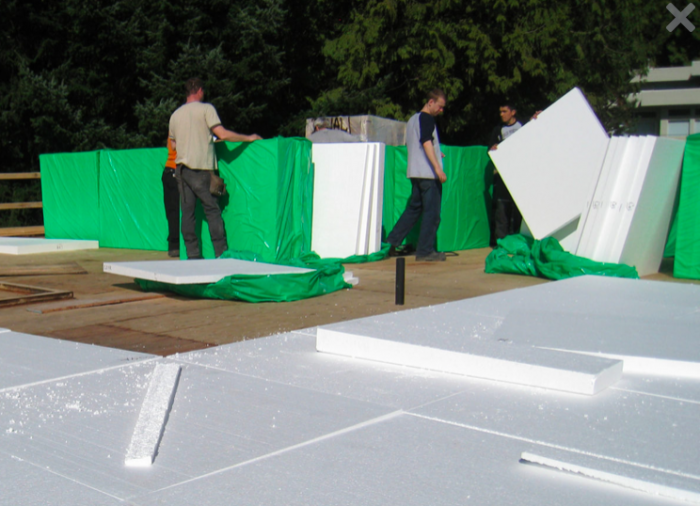 This episode of the BS* + Beer show features Doug Horgan, Bob Kovacs, and Rick Thomas discussing ideas for how the commercial construction industry can inform the residential building sector. What can we learn and adopt? Doug names a dozen or so strategies/methods/approaches taken in commercial work that he views as useful and applicable to residential projects, including: the Integrated Design Process; architects and engineers as stakeholders in a building's constructibility; building education—specifically that offered by the Building Enclosure Council; low-slope roofing; deck and reverse-side waterproofing; oversize and atypical foundations; working with metal studs; and large-scale HVAC mechanicals. Conversely, he lists a few things that are not helpful, including the involvement of mechanical engineers and the lean construction method of production. The conversation hits on scheduling software, quality of drawing details, depth of training, reviews and documentation, installation warrantees, and so much more . . .
Enjoy the show!
Join us on Thursday, May 27, from 6 to 7:30 p.m. EST when Michael Anschel, Michael Ingui, and Trevor Hults will tackle the topic "High Performance in the City." Discussions about high-performance homes disproportionately center around single-family projects in suburban or rural areas—where there is space to spread out, regulations are often lax, and commercial and institutional buildings are rarely high-performance structures. When you compare that scenario to working in major cities like New York or Minneapolis, how do priorities change? How do you deal with cumbersome regulations or sites with little to no space for parking or materials storage? What are some of the other issues unique to working in a city? Are there lessons that rural and suburban residential designers and builders can learn from their professional counterparts working in urban locations? Tune in to find out.
Guest bios
Michael Anschel is owner and principal of Otogawa-Anschel Design-Build, a nationally recognized award-winning design-build firm that focuses on older residential homes. He is heavily involved in the green building movement, and led the Green Remodeling Group in the development of Minnesota GreenStar Certified Green Homes certification, which is considered by some to be the most progressive and rigorous residential green building standard in the U.S. He works to facilitate the adoption and incorporation of green building techniques into the residential construction industry. Michael is a contributor to and has been featured in Journal of Light Construction, Remodeling, Qualified Remodeler, and Upscale Remodeling magazines, among other publications.
Michael Ingui is a partner at Baxt Ingui Architects, an award-winning collaborative architectural design firm. He is also founder of Passive House Accelerator, which was launched in 2019 as an engine to increase awareness of Passive House and support the community of Passive House builders. Michael and his architecture firm have been featured in Wall Street Journal, The New York Times, and CNN, among other media outlets. Michael helped to form BIA Interiors Studio and he spearheads Baxt Ingui's Passive House efforts. He and the team at Baxt Ingui believe in openly sharing what they have learned to accelerate the growth of better building. This effort includes opening their residential projects during construction to student groups, other architects, tradespeople, homeowners, and developers. Michael has expanded this level of sharing by speaking at many national and international conferences, including Passive House Institute's 25th anniversary of Passive House in Darmstadt, Germany, and most recently in China. 
Trevor Hults is co-founder of Thomas Martin Builders, which manages commercial and residential projects under Thomas Martin Design & Build (TMDB) and Thomas Martin Home (TMH), respectively. TMDB is a premium design-build firm working throughout Metro N.Y. They build award-winning restaurants, tap rooms, bars, and retail spaces. TMH works on residential projects where restoration, renovation, and sustainability intersect. Trevor works to build mutually beneficial relationships with clients, sub-contractors, designers, architects, and vendors. He got his start in the construction industry at the Affordable Housing Conservancy (AHC), where he wore many hats but primarily served as project manager and director of procurement. AHC not only renovated existing housing stock, but also greatly expanded affordable senior and workforce housing throughout the Hudson Valley.
Use this link to register for The BS* + Beer Show  
BS* + Beer Book Club
Because the hosts of the BS* + Beer Show all love to read, we thought we would celebrate the authors in our industry by adding a book club to the show every few months. We'll announce the book, give you a few months to get it and read it, and conclude with a BS* + Beer Show episode where we will invite the author to join us, present, and take questions.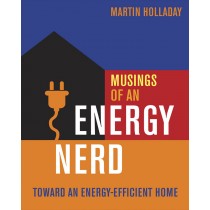 We have selected our fourth book: Musings of an Energy Nerd: Toward an Energy-Efficient Home by Martin Holladay, which can be purchased at the Taunton Store.
We hope you will pick up a copy and join the discussion on July 8, 2021.
________________________________________________________________________
Kiley Jacques is senior editor at Green Building Advisor. She can be reached at [email protected]. Photo courtesy of Travis Brungardt.
Weekly Newsletter
Get building science and energy efficiency advice, plus special offers, in your inbox.