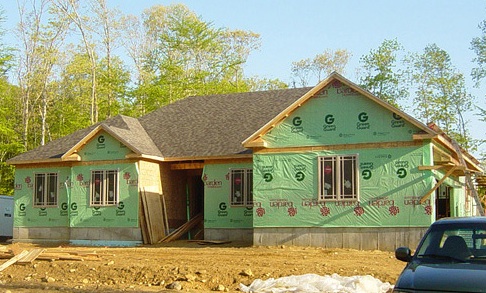 Green-construction contests not only can inspire innovation, they can inspire more green-construction contests.
And that is a good thing. The drive among builders, architects, engineers, and, in some cases, homeowners to succeed in these competitions often results in structures that serve as both teaching tools and publicity magnets for green building.
One recently launched contest, the Connecticut Zero Energy Challenge, features 18 builders competing to construct the most energy-efficient single-family and multifamily homes they can. One of many, similar initiatives that are administered by regional, ratepayer-funded energy conservation programs, the Challenge officially began in May.
Contestants have until December 1, 2010, to complete their projects and earn a shot at the $15,000 grand prize, the $10,000 second-place prize, and the $5,000 third-place award.
The dwellings range in size from the 600-sq.-ft. one-bedroom units being built by Green Planet Options for the Guilford Housing Authority to a 4,944-sq.-ft. five-bedroom being constructed in New Canaan by BPC Green Builders. In fact, while all contestants are striving for very high degrees of energy efficiency, many of the homes are big by the usual standards of green.
Of the projects whose specifications are available, five top 4,000 sq. ft., two weigh in at just over 3,500 sq. ft., six are between 2,000 and 2,900 sq. ft., and three fall below the 2,000-sq.-ft. mark. One of the projects, a 2,690-sq.-ft. three-bedroom, has been designed and is being built by its owners, Karann and Jeremy Schaller, who have been documenting progress on the house in a blog.
Participants receive $500 toward the cost of a HERS index rating, which will be used to determine the winners. The competition results will be announced on December 8, 2010.
Weekly Newsletter
Get building science and energy efficiency advice, plus special offers, in your inbox.