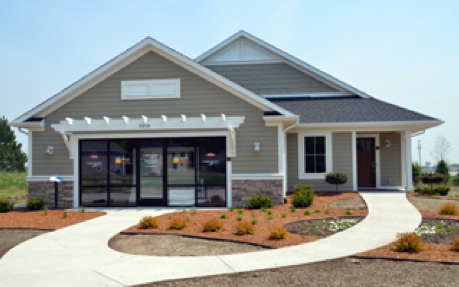 It's one thing to design, build, and market energy-efficient houses, but for some in the industry, it's another matter entirely to endorse development of a national model building code that would surpass requirements of the 2009 International Energy Conservation Code and ASHRAE Standard 90.1, and also establish goals of zero-net-energy performance for new residential and commercial buildings by 2030.
The development of such a code is among the key provisions of the Energy Saving and Industrial Competitiveness Act of 2011, cosponsored by Senator Jeanne Shaheen, Democrat of New Hampshire, and Senator Rob Portman, Republican of Ohio. As noted in a recent Bloomberg.com post, the bill sets targets for energy efficiency, after weighing costs and benefits, and authorizes as much as $100 million a year from 2012 to 2015 for technical assistance from the Department of Energy and incentive funding to states that adopt the provisions. The net-zero-energy goals, meanwhile, are just that – goals, not requirements.
A preference for market forces over code regulation
On the face of it, the bill might not seem particularly onerous. What's the harm in goals? And of course, to some materials suppliers, the bill sounds pretty great. The Dow Chemical Company, whose insulation products were used in a NZE showcase home in Midland, Michigan, understandably supports it. But the legislation also is opposed by key industry players, including the National Association of Home Builders, because the NZE goal – while only an "aspiration," as Portman put it – would pressure code writers to increase energy efficiency requirements and, therefore, increase construction costs at time when the housing sector is struggling.
"It creates a goal that is not economically feasible without subsidies," C. R. Herro, vice president for environmental affairs at Meritage Homes, told Bloomberg. Tony Crasi, a builder and NAHB member based in Akron, Ohio, said during a Senate committee hearing on the bill that recouping the extra $40,000 it would take to meet NZE performance standards in a home would take 50 years. The goal is similarly unrealistic for commercial construction, John Bryant, senior director of federal affairs for Herndon, Virginia-based Naiop, told Bloomberg.
NZE gets a lot of attention. Will it eventually attract a lot of buyers?
To the extent the NZE goal remains a goal and doesn't become a requirement, it's hard to predict whether NZE performance will eventually become the norm or not. But there's ample evidence the market is at least pushing things in that direction, especially since builders like KB Home, Pulte, and Meritage have been ramping up their marketing to appeal to prospective buyers interested in environmentally friendly construction, particularly if it focuses on reducing the operating costs of the home.
In a recent Arizona Republic story, Meritage touted its first NZE home, and the NZE home in Midlands, Michigan, built by Cobblestone Homes in partnership with Dow and others, attracted a visit by Governor Rick Synder, who praised the project. "This is great news for the state," Snyder said at a private event hosted by Dow. "This house is exciting because of its energy efficiency — something that is world-class. And for it to be in the Midland-area means that this area is going to be an example and have its voice heard in further developing this technology."
The 1,556-sq.-ft. three-bedroom Midlands house, called InVision Zero Home, is listed at $250,000.
Weekly Newsletter
Get building science and energy efficiency advice, plus special offers, in your inbox.