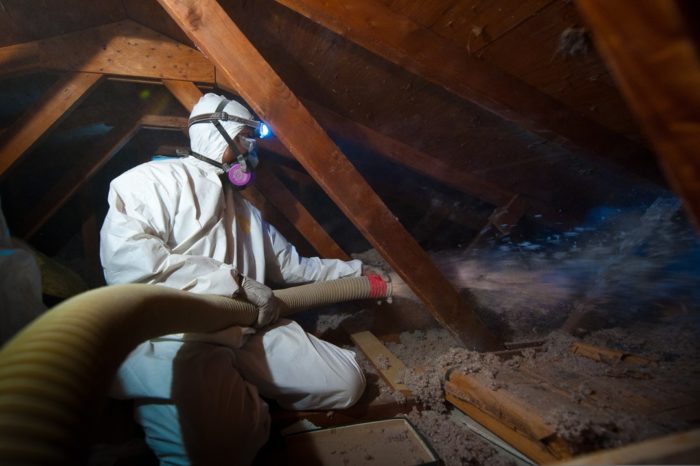 When Jeff Watson realized that the insulation on his attic floor was rated at R-11, he did what any energy professional would have suggested: he added more insulation. He air sealed the attic floor, added ventilation baffles where necessary, and blew in a thick layer of R-60 insulation. But he isn't entirely satisfied at the results.
"As expected, the temperature in the house doesn't fluctuate as much," Watson writes in a Q&A post at GreenBuildingAdvisor. "However, I feel as if I'm using AC more.
"Before the R-60, the AC would be on when it's 80+ degrees out," Watson continues, "Now I'm using it even when it's in the low 70s outside, because the house refuses to budge in temperature when I'm trying to air it out by cracking some windows open."
For example, with the daytime outside temperature at 85°F, Watson's air conditioner has cooled the interior to 78°F. At night, outside temperatures have dropped to 70°F, but after leaving windows open all night, the indoor temperature is still at about 79°F.
What's up? Watson's hunch is there isn't enough attic ventilation. All the heat stored in the insulation filters into the house rather than venting to the outside. He has eight soffit vents and two "turtle vents" at the top of the roof, he reports, and he wonders whether he should maybe add some more.
Is he on the right track? That question is the topic for this Q&A Spotlight.
Attic ventilation is overrated
Judging by articles posted at GBA in the past, attic venting doesn't accomplish much in the way of cooling, says Peter L. The main reason to install vents, he says, is to dry any moisture that accumulates on wood in the…
Weekly Newsletter
Get building science and energy efficiency advice, plus special offers, in your inbox.
This article is only available to GBA Prime Members
Sign up for a free trial and get instant access to this article as well as GBA's complete library of premium articles and construction details.
Start Free Trial
Already a member? Log in