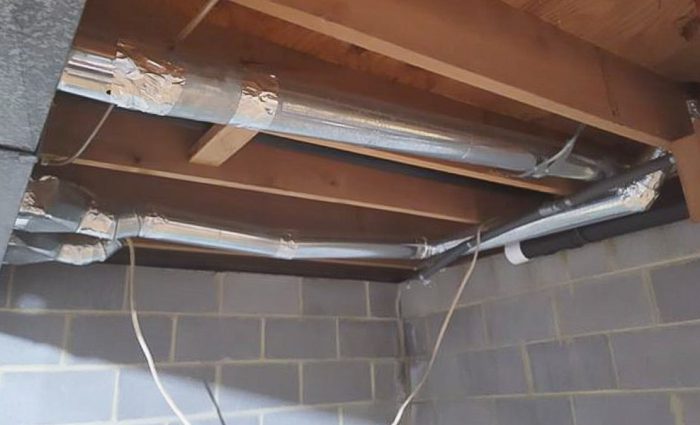 The unprecedented heat this summer has a lot of people feeling uncomfortable. One of them is Chief083, who writes in this recent Q&A post that the second floor of his 4000-sq.-ft. house near Washington, D.C., runs 10 degrees hotter than downstairs.
"The air flow to the second floor is not very good," Chief writes. "I am leaning toward getting a minisplit for each bedroom upstairs—so at least four of them. Before I pull the trigger I wanted to know if adding a second HVAC unit to increase air flow to the existing vents for the second floor would be better."
Although he's read about the value of adding insulation, he still believes he ultimately will upgrade the HVAC system for increased comfort on the second floor. He's looking for recommendations on the brand of minisplit he should buy.
Or is Chief barking up the wrong tree? That's the question for this Q&A Spotlight.
Minisplits are not magic
DC Contrarian points out that no matter what the mechanical equipment might be, if it's not sized correctly, it won't make the house comfortable.
"There's no magic to minisplits," Contrarian says. "You have to go through the same sizing process. An improperly sized minisplit will not provide comfort. What's not intuitive is that one that is too large is more of a problem than one that's too small. One that's too large won't be able to hold temperature, it will be hot and cold, and it won't dehumidify properly."
The square footage of Chief's house is irrelevant to how much heating and cooling he needs. To get those answers, Chief needs a Manual J calculation, which will establish heating and cooling loads based on such factors…
Weekly Newsletter
Get building science and energy efficiency advice, plus special offers, in your inbox.
This article is only available to GBA Prime Members
Sign up for a free trial and get instant access to this article as well as GBA's complete library of premium articles and construction details.
Start Free Trial
Already a member? Log in