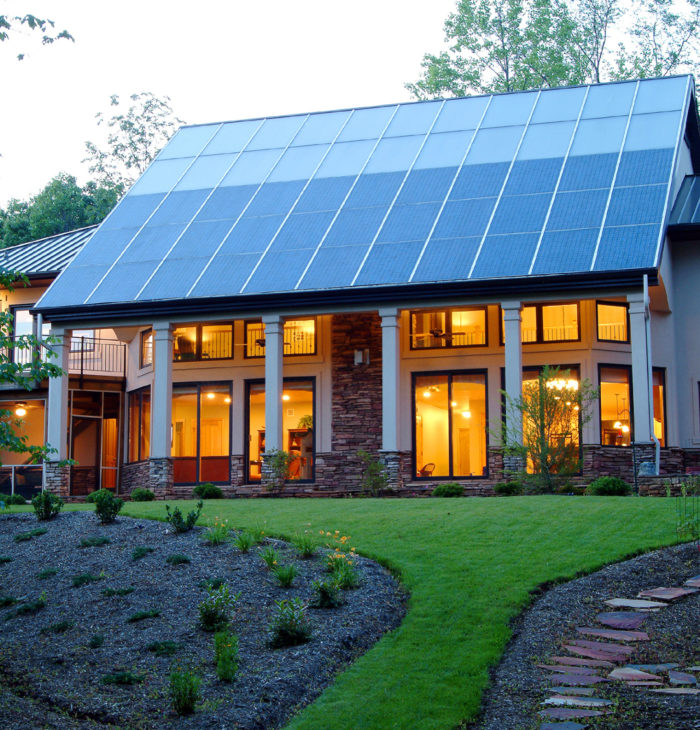 Editor's introduction: With energy prices rising again, many homeowners are planning energy-efficiency improvements to their homes. But most people are unsure of where to begin, and even seasoned builders don't always know which priorities should rise to the top of the list. Betsy Pettit, an architect at Building Science Corporation
, recommends starting where you can get the most bang for the buck.
Step 7: Install renewable-energy equipment
Once your energy consumption has been reduced significantly, it may be reasonable to produce your own energy with a photovoltaic system, wind turbine, or even a small hydro system (if you happen to have a stream nearby). Energy-efficiency improvements yield a faster return on your investment than renewable energy equipment, though — so until you slash your energy use, it makes no sense to invest in photovoltaics or wind. Conservation is still the cheapest game in town.
---
This article is adapted from Betsy Pettit's Remodeling for Energy Efficiency
in Fine Homebuilding
magazine.
FURTHER RESOURCES:
In Green Basics:
In Product Guide
In Strategies and Details
In Blogs:
Green Building Myth: Adding Solar Is the Best Way to Green a Home
Generating Electricity From the Sun
Tax Credits for Solar Energy Systems
Thinking About Net Zero Energy
Resisting the Allure of Small Wind Turbines
In Green Homes:
Energy Comes from the Sun, Wind, and Earth in This Vermont Home
This Green Garage is a Powerhouse
In News:
U.K. Builder: Airtight Construction Trumps Renewable-Energy Add-ons
Weekly Newsletter
Get building science and energy efficiency advice, plus special offers, in your inbox.