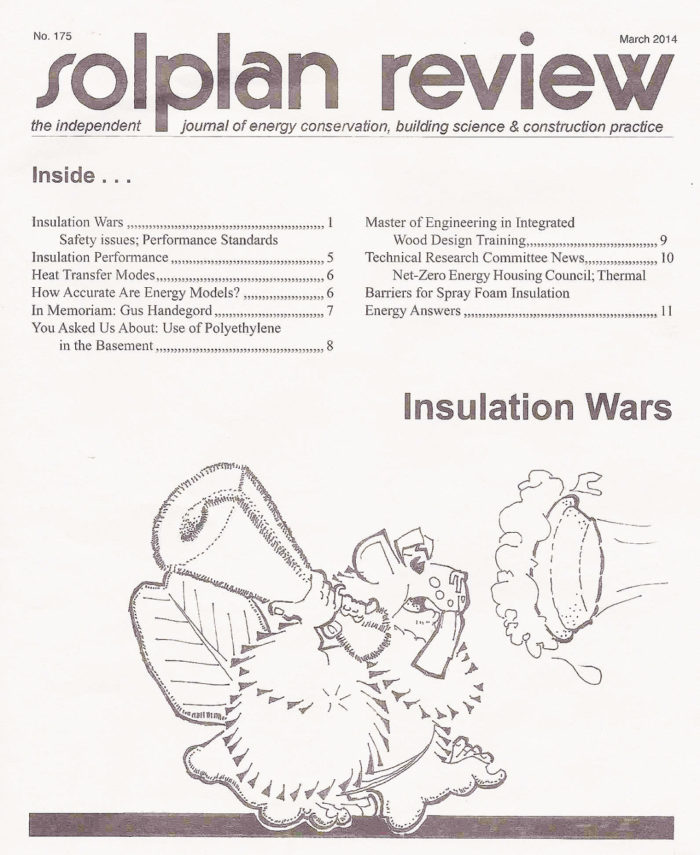 Today's brief blog — a departure from my usual practice of writing in-depth articles — was inspired by a recent editorial by Richard Kadulski, the editor of a Canadian newsletter called Solplan Review.
In the March 2014 issue, Kadulski wrote, "I have had discussions with some designers and builders that have set out to build in accordance with Passive House principles. When I questioned them, and suggested alternatives that might be easier to build or be more economic, the answer invariably comes back that it's not an acceptable Passive House detail.
"If Passive House has laid it out, it's the gospel, and don't bother with anything else. And don't bother questioning whatever quirks have been built into the criteria or the software because it cannot be challenged.
"Like converts to a new religion, they seem to lose sight that there are many ways of achieving high-performance, sustainable building.
"If we're going to make progress to achieve truly efficient, sustainable and net-zero construction buildings, we need to be able to entertain new ideas and take advantage of new tools and materials. It's great to get enthusiastic buy-in from new participants who will champion the cause — these are vital to help spread the word. But we need to be careful not create a new religion with a set of dogmas that cannot be challenged."
Rigor vs. flexibility
Any group that sets out to write a standard has to address the inevitable tension between rigor and flexibility. Almost by definition, rigorous standards tend to be inflexible.
Some standards are prescriptive standards — that is, they tell builders exactly what they need to do, step by step — while other standards are performance standards — that is, they set goals that builders much achieve without telling them how to get there.
The Passivhaus…
Weekly Newsletter
Get building science and energy efficiency advice, plus special offers, in your inbox.
This article is only available to GBA Prime Members
Sign up for a free trial and get instant access to this article as well as GBA's complete library of premium articles and construction details.
Start Free Trial
Already a member? Log in