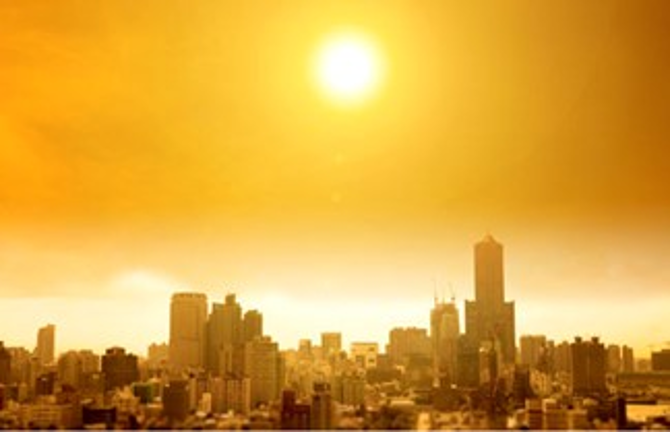 In July 2023, global temperatures reached new highs, driven by ongoing greenhouse gas emissions and supercharged by the warm phase of the El Nino–Southern Oscillation. Brutal heat waves gripped parts of Asia, the Mediterranean, and the Western and Southern U.S. As I write, more than 80 million Americans are under heat advisories. Phoenix, Arizona, set a new record for consecutive days with temperatures exceeding 110°F, at 26 and counting.
As the Earth warms, extreme temperatures are becoming more common. The Union of Concerned Scientists defines extreme heat as temperatures that are "exceptionally high relative to typical local conditions or reach levels that may be harmful to human health or infrastructure." The threshold for extreme heat is lower in the Northern U.S., where high temperatures have been historically rare, than in the South.
A heat wave is a multi-day period of extreme heat. The frequency, duration, and intensity of heat waves have all increased over the last six decades. Northern states are not immune to deadly heat waves. A 1995 heat wave in Chicago caused more than 700 deaths over a five-day period; a 2021 Seattle heat wave was linked to 159 deaths.
Extreme heat poses a particular danger to young children, people over age 65, those with disabilities and chronic health conditions, those who work outdoors, and the unhoused. Impacts are particularly severe in low-income urban communities, intensified by a lack of tree cover, inefficient housing, and the cost of owning and operating air conditioners.
Seeking solutions
What can those who build and renovate homes do to mitigate and adapt to extreme heat? At the National Home Performance Conference in Seattle last April, I attended a talk by Christian Kaltreider and Theresa Gilbride, researchers at the Department of Energy's Pacific Northwest National Lab (PNNL). Their team has compiled an extensive set of resources on extreme…
Weekly Newsletter
Get building science and energy efficiency advice, plus special offers, in your inbox.
This article is only available to GBA Prime Members
Sign up for a free trial and get instant access to this article as well as GBA's complete library of premium articles and construction details.
Start Free Trial
Already a member? Log in