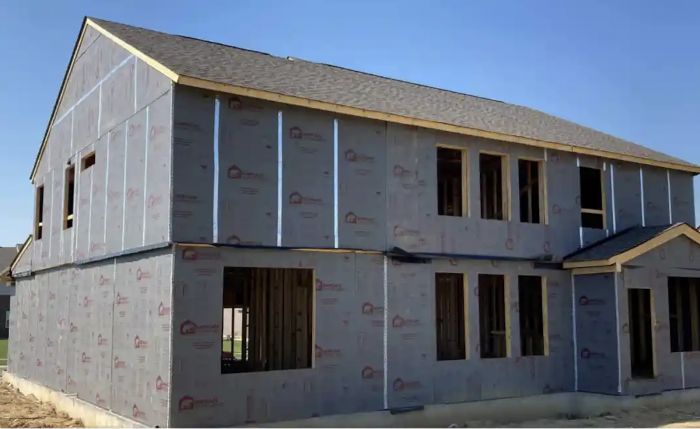 Huber's Zip System wall sheathing has become a popular alternative to conventional wood sheathing because the system incorporates an air and water-resistive barrier, which negates the need for papering with house wrap (no more sheets torn and flapping in the winter winds). Since Huber obtained its patent in 2005, the innovative panels have become synonymous with high-performance building envelopes. Integrating resin-saturated paper over Structural 1 Oriented Strand Board (OSB) provided a bulk water–resistant coating that remains permeable to water vapor. Air-sealing is achieved with pressure-sensitive tape applied over adjoining panel seams and building corners.
Zip System panels are installed with conventional nails or wide-crown staples, as you would install wood sheathing. Some building experts have expressed concern that nail-head punctures in the water-resistive layer may compromise the system's integrity. Builders sometimes coat nail heads with liquid flashing or tape over any nails that appear to have damaged the coating layer. However, the ZIP System warranty does not require covering nail heads unless they are driven more than halfway through the panel.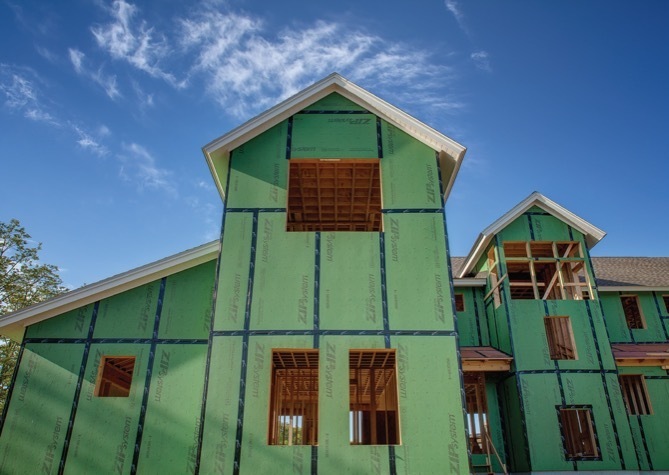 Because OSB is the structural element in the Zip System, when OSB prices climbed, builders began looking for alternatives at a lower cost. Wood panel prices have come down significantly, although not to pre-pandemic levels. Today, a 4×8 sheet of 7/16 Zip panel costs about $27.20 at Home Depot.
Other integrated sheathing panels
Several manufacturers offer alternative brace-wall sheathing that incorporates air and water barriers. This article focuses on those options and newer offerings that also incorporate continuous exterior insulation into a single-application panel.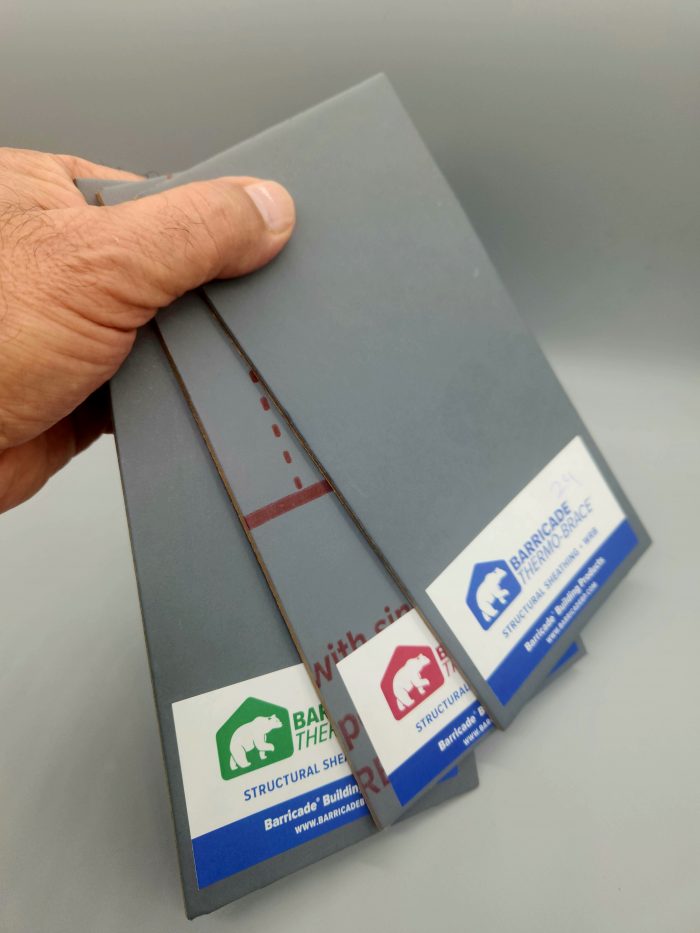 At $18.51…
Weekly Newsletter
Get building science and energy efficiency advice, plus special offers, in your inbox.
This article is only available to GBA Prime Members
Sign up for a free trial and get instant access to this article as well as GBA's complete library of premium articles and construction details.
Start Free Trial
Already a member? Log in