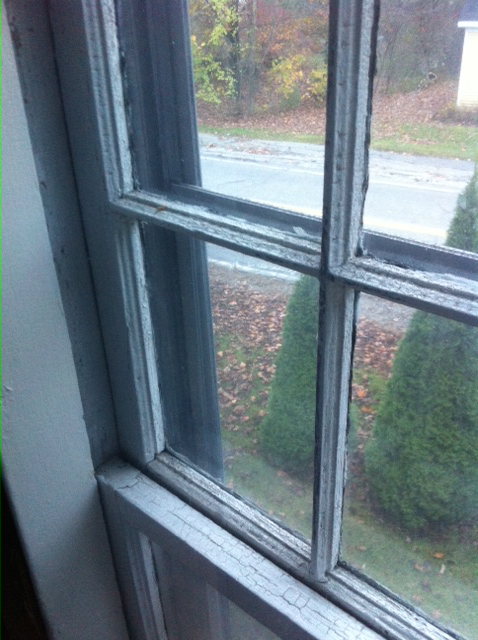 Christian Rodriguez has taken an important first step in improving the energy efficiency and comfort of his 1880s home by arranging for an energy audit. With the results in hand, his first step was to air-seal the attic and add 20 inches of cellulose insulation.
"This made quite a difference both in comfort and heating bills," he writes in a Q&A post at Green Building Advisor. Now comes a difficult decision: what to do next.
The audit has identified four other steps: insulate the walls of the house with dense-packed cellulose; insulated the crawl space with closed-cell spray polyurethane foam; replace four drafty windows that are original to the house; and install a high-efficiency air-source heat pump.
"Unfortunately, there is only enough [money in the] budget for one of the four options (all estimates within $200-$300 of each other)," Rodriguez says. "According to the energy assessment, our 10-year-old furnace is fairly efficient and a heat pump would strictly be to supplement and even out low winter temps. We also supplement with a wood stove.
"Does it make more sense to invest in insulation or a heat pump?"
That's the topic for this Q&A Spotlight.
First things first
To William Heiden, the choice is simple: Start with improvements to the building envelope before spending any money on upgrades to the mechanical systems.
"I would recommend improv[ing] the envelope first before trying to fix the comfort issue through mechanicals," he writes. "Air-sealing and insulating the attic is a great first step. Anything that you can do to lower the heat loss will help you to reduce the size of the mechanical equipment needed to heat the home in the future."
If the windows are truly original, he adds, they will have a single pane of glass. A…
Weekly Newsletter
Get building science and energy efficiency advice, plus special offers, in your inbox.
This article is only available to GBA Prime Members
Sign up for a free trial and get instant access to this article as well as GBA's complete library of premium articles and construction details.
Start Free Trial
Already a member? Log in