Those who are new to the green design and construction movement, or "sprouts," often have some misconceptions. We've all been there, and most of us are still there to some degree or another. It's a long learning process — one that is truly endless, as Martin eloquently discusses in Part 1 of this episode.
We thought we'd talk about a few of these common beliefs as a means to structure a conversation with GreenBuildingAdvisor's senior editor, Martin Holladay.
A collection of "sprout follies"
Triple-pane windows are always a great idea
Radiant floors are the most efficient means of heat distribution
Always shade your windows 100% in summer
Spray foam is the best insulation
Fiberglass is the worst insulation
On-demand water heaters are the most efficient
The "Last article you read" syndrome
Windows: The lower the Solar Heat Gain Coefficient, the better
PVC is the Devil!
---
Subscribe to Green Architects' Lounge on iTunes— you'll never miss a show, and it's free!
---
RELATED MULTIMEDIA
---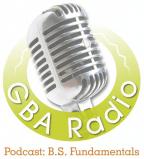 PODCAST:An Interview With Martin Holladay, Part 1PODCAST: Net-Zero-Energy Homes, Part 3PODCAST: Net-Zero-Energy Homes, Part 2: How to Get to Net Zero PODCAST: Net-Zero-Energy Homes, Part 1: Concepts and Basics
---
After we recorded our podcast and attended a nice building science discussion, we managed to get in a post-event beverage at a local establishment, Sonny's, in downtown Portland, Maine. We enjoyed a Peeper Ale, and Phil also told us about his song selection, "Here Comes the Sun" by Wiseblood. ( Yes, I brought in my laptop and mic and set it on the table so you could share the atmosphere with us.) For those interested, the "bumper music" between recordings is "Know Now" by Brazillian super group Nacao Zumbi.
Also, I should warn you that the sound develops some echo in the midsection of the podcast. Sheila tells me that there's nothing to be done, and it is an anomaly on one of the recorded tracks — so, sorry about that, folks. I hope it is enjoyable all the same.
Cheers.
TRANSCRIPT
Chris Briley: We're in Phil's studio with Martin Holladay. Thanks for tuning back in. We were just shooting the breeze there, but we're about to do Part 2 of our podcast: Sprout Follies. Sprouts are the newly green, those who have just jumped on the bandwagon with us. Welcome aboard!
Phil Kaplan: You were looking at me when you said that, Chris. What gives?
Chris: No, I wasn't. I was looking at Martin!
Martin Holladay: It's a pleasure being here with the famous Green Architects' Lounge architects — even though they didn't offer me a drink, just a glass of water.
Phil: That's bad form, isn't it? But we didn't want to get you too tanked before the event this evening. We'll make it up to you two-fold later on. So, Sprout Follies — essentially false assumptions made by people new to green design and construction. The answer is never as simple as it seems at first.
Folly #1: "Triple-glazed windows are always a good idea"
Phil: Triple-glazed windows are always a good idea. Martin?
Martin: Well, I would say they usually are in northern cold climates, if the customer can afford them. But down South it makes less and less sense to put your money in them. The trouble right now is that triple-glazed windows are a significant bump-up in cost. The people who look at the cost of making a triple-glazed IGU compared to a double-glazed IGU say the up-charge shouldn't be that much. But it's a little bit complicated by the fact that you need to have a heavier frame, and you need heavier hardware for a casement or tilt-turn or almost whatever you have — you end up with a thicker window also, so that means redesigning everything. If triple-glazed windows ever become the norm for new construction, let's say in the entire state Vermont, or Maine, or Massachusetts, the economies of scale will bring the price down. But right now they cost a lot.
Chris: The folly there is you're spending your money on windows when you could be more effectively spending it somewhere else.
Martin: There was a bunch of entrants in a Passivhaus competition in New Orleans recently, and most of the entrants — but not all — found you could hit Passivhaus quite easily in New Orleans with double-glazed windows. That means you save money, and the money could be spent on something else. Perhaps you have thicker insulation in the walls, or somewhere else where the money is better spent. So you have to put on your thinking cap.
I think up North, though, with a new-construction window, the up-charge is well worth it — with the possible exception of the south-facing side, where solar gain is better with double-glazed than with triple-glazed. Triple-glazed still offers better year-round performance, but if you want to save money, you could get triple-glazed windows on the north, east, and west sides, and leave the south double-glazed.
Folly #2: "In-floor radiant heat is always a good idea"
Chris: What's next, Phil?
Phil: Radiant flooring is always a good idea.
Martin: What do you guys say? Then I'll chime in.
Chris: It's a classic "it depends" answer. It depends on how big your house is and what the heat demand is. If you have a 5,000-square-foot, reasonably tight house, that is big, a radiant floor is a good system. But if you have a Passivhaus, your demand is so low, that the amount of hardware and tubing you'd need for a radiant floor is more than you need. Plus, the temperature of the water going through that thing will be so low, you're not going to feel it. You could do a lot better with your money.
Phil: Exactly. You'd save your money. There are some cases where it's a nice thing. But with some of the tight houses we're doing now, the heat doesn't even kick on, and it actually feels cold most of the time. You have a cold floor. It just doesn't get the call for heat.
Martin: If you had been thinking about a wood floor but chose a concrete floor instead because you thought a concrete slab with embedded PEX tubing would be more comfortable — if you have that condition you describe, where the heat doesn't even need to come on, then the concrete floor will feel worse than a wood floor would have. The "bare feet on a warm floor" phenomenon happens rarely in a well-insulated house.
What Alex Wilson said, which I think is a good observation, is that a lot of people who have cold floors, especially if they're living in a slab-on-grade home, are living on an uninsulated slab. They hate that. They say, "Why is my floor so cold?" So they say in the next house they build, they'll have a radiant-heat floor. Alex Wilson says, "What you really want is an insulated slab," and you'll get three-quarters of the benefit you imagine in your head by insulating the slab. You don't really need the tubing. What you really need is insulation.
Chris: And if you have a radiant slab and you're not insulating underneath it, that's really inefficient. You're shoving half the heat right into the ground.
Martin: In general, I agree completely — it's a lot of hardware. What you need to do is improve your envelope, improve your windows, and improve your airtightness, so you don't need much heat. And if you don't need much heat, you can deliver it almost any which way and you'll be comfortable.
But if you have a service station or a garage and you are working on cars all day, and you are often on a creeper under a car, then a warm slab is nice. It helps melt the snow off the cars.
Folly #3: "Always shade your windows 100 percent in the summertime"
Phil: This is an interesting one… Always shade your windows 100 percent in the summertime.
Chris: But not with a Passivhaus, right, Phil?
Martin: My disclaimer is I haven't played around with PHPP software very much. I've been to a couple of workshops where I have seen it on the screen, and I understand the concepts, but I have not been trained in PHPP. I know from my own house that I appreciate solar gain in summertime through my east windows. When that sun comes up, I want my house to be warmed up, even in July, because I live in northern Vermont. I don't have air-conditioning. I light my woodstove sometimes, even in the middle of summer. So: climate, climate, climate. Of course, if you live in Las Vegas, you probably do want to shade your windows in summertime, on all orientations. So there's no generalization with anything. In Maine and Vermont, summer heat gain is sometimes useful, especially on the east, but probably not on the west.
Chris: Up until recently I did the classic thing. I studied the shading on the house. In summer, with the peak solar angle in June, which really is not the hottest month of the year, I played with it to minimize solar gain. And in winter I maximized solar gain. Classic textbook passive solar design. What I learned with a Passivhaus in a cold climate is heat gain, heat gain, heat gain — don't shade a thing. The model helps you.
Martin: How sophisticated is the model? Because I've seen a Passivhaus in New York state with massive glass walls on the south side and insufficient roof overhang from a passive solar perspective, and I'm thinking the model is pushing for that gain because the gain is annualized. But I'm wondering if that software is sophisticated enough to avoid overheating in March. It may be true that on an annual basis you need the heat, but we don't live on an annual basis. I've designed houses that melt the butter you leave out on the kitchen countertop in March because they get so hot from solar heat gain. Do you think the PHPP accounts for that overheating?
Chris: I do not think it does. It definitely has stuff to run on the cooling side of the program, but here in our cold climate, it's balanced toward wanting heat gain. It's easy to cool a house up here in the summer; you barely need anything. So, that model says, "Bake that house."
Phil: Which is a big Passivhaus controversy — that it's not as concerned with overheating.
Martin: So, I guess we have to wait and see how these houses perform. I don't have enough experience with the houses I'm writing about, the houses being designed right now. People have lived in some of these houses for just six months. I would like to interview them in five or ten years and ask them if they left the house closed up when they went to work on a sunny day in March, and when they got back at 5 p.m. and opened the door, were they hit with a blast of hot air, like the house overheated? Or did it run beautifully like a top?
Chris: Just today I was talking to Marc Rosenbaum about this, and he said that he's finding you can't do a Passivhaus in this cold climate without seasonal shading — without shading you can adjust. But no one has said that out loud in a public forum.
Folly #4: "Spray foam is always great"
Phil: OK, the question is: Is spray foam always great?
Chris. I say no.
Phil: I say no, too, but probably for different reasons. Martin, you go first.
Martin: Well, I think we've all begun to pay much closer attention to the global warming potential of the blowing agents used in closed-cell spray foam and in XPS. They have 1,400 more times global warming potential than CO2. So, very small amounts are having a huge effect on the atmosphere. This is enough of a concern that most green builders are doing everything they can to avoid using closed-cell spray foam.
Now, open-cell spray foam uses water as a blowing agent and has not been slandered as much. But we are also hearing about increasing problems with lingering odors in some houses — some of them nightmares where they have to come back and scrape every little piece of cured foam out of the house, and the people are living in a hotel for months. And we're also hearing about shrinkage problems. Spray foam has been installed and then pulled away from the framing members, for a variety of reasons. The good installers don't do this, and say it's sloppy application or bad temperatures in your tanks or installer error. That said, it's a risk.
But once you have one bad spray foam job, you lose your enthusiasm. But I would say, especially with open-cell foam, it is still a great product — and even closed-cell foam is unbeatable for air sealing. And for rim joists and retrofit work where you're going up into an attic to plug stubborn air leaks, it's a great product with wonderful features. But that doesn't mean you have to fill all of the insulation bays of the whole house with this stuff.
Chris: That's how I approach it, too. I use it for the tough spots and that's it. Is EPS — the white suff — not as bad as XPS — the blue stuff?
Martin: Right, the EPS doesn't have the global warming potential that XPS does. But EPS sold in America has the same fire-retardant chemicals that are used in XPS. There are EPS and XPS products sold in Europe without these dangerous fire retardants. The bad flame retardants. The best rigid foam is polyisocyanurate, because it doesn't have the bad global warming blowing agents or the bad fire retardants. However, it can't be used below grade, so below grade we're stuck with other problem products.
Chris: It also has the highest R-values, too.
Martin: It does have high R-values. So, if you're putting foam on your walls or your roof or correcting a thermal bridging problem, polyiso is the way to go. Good stuff.
Phil: The only thing I would add is that spray foam has flexibility problems. You have to get in there and change things over time, and you're more locked in with spray foams.
Folly #5: "Fiberglass insulation is always bad"
Phil: What about fiberglass? Is fiberglass always bad? I feel a little icky about ever advocating fiberglass. But now we've started doing some homes out of state. In Maryland, the builders say, "Cellulose? What do you mean?" I tell them we don't want to use spray foam, because of the problems we just discussed, and they say, "How about blown-in fiberglass?" The truth is you can make a pretty tight house with blown-in fiberglass.
Chris: In that scenario, you're not depending on the insulation to create tightness — you are trying to make a very still air cavity that the fiberglass resides within.
Martin: Well, I think a lot of the bad reputation of fiberglass batts has to do with the fact that it comes in a batt. The batts don't fit around electrical outlets or horizontal wiring or pipes — you shouldn't have pipes in walls, but some people do — and as a result they get smushed in there, and there are all kinds of air pockets, and they don't fit.
So once you blow in fiberglass, that does a great job of solving most of the performance problems of fiberglass batts. You still have the question of embodied energy. But there is a lot of embodied energy in concrete, too, but people don't knock concrete as much as they knock fiberglass. We have our favorite things to knock. I have no problem with blown-in fiberglass.
Chris: There is formaldehyde in fiberglass.
Martin: Yes, there is formaldehyde in fiberglass — but there are also formaldehyde-free products as well, as far as I know. If you can have a spray-in product that goes in all the nooks and crannies, blown-in fiberglass does great. In attics it isn't so good — it's really low-performing. I think its R-value is 2.3 per inch for blown-in fiberglass in an attic. It doesn't get as dense; it's so fluffy. If there's any air infiltration at all, or wind-washing, it performs very poorly. Some people with blown-in fiberglass in their attics have gotten so sick of it that they cap it with 3 inches of cellulose — and that goes a long way toward solving the problem. You get a dense layer on top that stops the air movement through the fiberglass.
Even then, if you have a huge attic with lots of depth, all of these problems could be solved by blowing it deeper. If you want fiberglass, and you just do the math. OK, it's R-2.5 per inch, and if you're willing to blow 24 or 30 inches of this stuff, it can perform fine. A lot of it's just knowing how it performs and knowing where to use it.
Chris: One of the problems I have with it is that when you're installing batts, you're supposed to wear a mask. Fiberglass isn't bad for you until it's airborne and inhaled, so what do we do but chop it up into tiny little bits and propel them through the air. It seems like the wrong way to install fiberglass.
Martin: Nevertheless, fiberglass is not asbestos. It doesn't cause cancer, as far as we know — although there are warning labels about it. Plenty of people have installed it for years and have breathed it for years, and are not getting the same rates of medical problems you'd see if they had installed asbestos in a shipyard in Bath, Maine, for example.
Folly #6: "On-demand water heaters are always a good idea"
Chris: What's next, Phil? What's another green folly?
Phil: On-demand water heaters. Are they always the best way to go?
Chris: I have had clients come in and request them, and again, it all depends on your house. It depends on your plumbing and your mechanical system.
Martin: Well, I think it depends. You see them a lot in Europe and in Asia. They're space-saving, and in a very small apartment it can make a huge difference if you can hang your water heater on a wall rather than take up floor space or a closet with a conventional water heater. Down South they put them on the outside of the house; they don't even have a vent. It just vents to the outside, and it doesn't take up any floor space at all. They don't have any freezing problems. So in Texas your water heater just goes outside.
Those can make sense if space is an issue. You have to calculate the cost of the square footage. If your house is costing $150 per square foot, do you want another X square feet for your water heater?
I think they are mechanically trickier. They are more likely to need maintenance, and more things can go wrong with them. I like a simple, well-insulated tank-type water heater for its simplicity and its low cost. You can swap them out without any hassle. People look at the efficiency and say, "Look, I get a higher efficiency number with the on-demand heater." That's true. But if you're paying $2,000 for a water heater, it's going to take a while to see the savings in energy.
Most people who have inefficient hot water systems are losing a lot of heat through piping problems. If they had a good layout — if their kitchen and bath were back-to-back, the water heater was centrally located, and the pipe runs minimized, and they had home-run plumbing lines with 3/8-inch or 1/2-inch lines, not big 3/4-inch lines running 120 feet to the master bathroom at the far end of the house — they would see lower energy bills. We need to be much more intelligent about how we design our plumbing systems. That could make a huge difference in your bill.
Folly #7: "I'm excited by the last article I read"
Phil: OK, how about the "last article you read" syndrome?
Chris: Yeah, how many times have you had someone come in who's just heard about SIPs, read the product literature, and maybe even gone to a class — and they're like, "Whoa, this is the only way to go. Mr. Architect, build me a SIPs house."
Phil: "I've just attended a seminar by people who sell SIPs, and they tell me SIPs are the way to go."
Chris: I think I've designed more SIPs houses than have been built. They usually get priced out or the builder will say, "Yeah, I can deliver the same performance for cheaper." Of course, they want the work, rather than have it built in a shop and they're waiting three months for it to show up. So, is the client right? Maybe it's not even a client with "last article you read syndrome," but a builder or another tradesperson just found out this awesome thing…
Martin: Ground-source heat pump!
Chris: Yes, exactly.
Phil: Except they call it geothermal.
Chris: So, sprouts, if you find yourself saying this is the best way to go — like, "I'm going to do an envelope house." Or…
Phil: ICFs, even.
Chris: Yeah, exactly. "I'm going to do a whole ICF house because that's the best."
Phil: "Because the salesman told me it's effectively R-50."
Chris: Not that we're knocking salesmen, because a good product representative is a very valuable resource.
Martin: I think the bottom line is, I think we all agree, all the products we just mentioned have their uses. They're just not the solution for every house, and sometimes they cost more than perfectly acceptable alternatives.
Chris: So, the answer to "This is the best," is: It depends. I probably say that annoyingly in response to so many questions. It depends on what your house is, what your energy demand is, what your climate is.
Martin: The SIPs are great if you want to get a shell up very quickly and you don't mind a house with a lot of foam. But there are some clients who don't want any foam in their house, and some clients who are worried about thermal bridging through the SIPs — maybe some studs go all the way through some SIPs.
Chris: Or the formaldehyde in OSB…
Martin: Right. Some people worry about OSB durability. All of these questions…. Some people say, "SIPs are perfect for me. I want my shell up in three days." SIPs are great for them. Others will say, "Wait, I think a double-stud wall filled with cellulose works better for my needs."
Chris: And be greener. Well said.
Folly #8: "The lower the solar heat-gain coefficient, the better the window"
Chris: What's next? Let's do the solar heat-gain coefficient.
Phil: OK. The lower the solar heat-gain coefficient, the better the window.
Martin: The federal government had a window program where they gave tax credits or incentives for windows. The 30/30 window — we all remember that one. So, that was a maximum 0.3 U-factor and a maximum 0.3 solar heat-gain coefficient. The geniuses in Washington came up with one set of numbers for the whole country.
But of course up North we want a higher heat-gain coefficient, especially on the south side. Whereas down South you want one as low as possible, so the idea of coming up with one number for the whole country — a lot of energy-efficiency experts started hitting their heads against the wall when they heard about this tax-credit program, because the best windows did not comply. If I got the best windows up North — triple-glazed windows with a high solar heat-gain coefficient — I wouldn't get the tax credit. So, you have to put on your thinking cap and do a little energy modeling. You have to decide what orientation you're talking about and what your climate is. Down South, you want a low solar heat-gain coefficient. Up North, as long as you're not facing west, you probably want a high solar heat-gain coefficient.
Phil: My corollary to that is the lowest U-factor is actually the best for windows.
Martin: In all climates.
Phil: In all climates. One of the things that has become obvious over the years is that when you get these great numbers — when you get the U-factor so low — that your visible transmittance is like 30 percent, and you can't see through these windows.
Martin: In many cases it's considerably lower than that.
Phil: What are you losing? It's barely a window anymore, for what you gain.
Chris: It's a tinted window.
Folly #9: "PVC is the devil"
Chris: OK, one more: PVC is the devil.
Let's say you watched the movie "Blue Vinyl" or you read a couple articles, or you heard that Dow Chemical purchased a whole town because of the toxicity of producing PVC back in the 1970s, so you think that PVC is bad. PVC is all around us; it's ubiquitous. This microphone is probably PVC. The point is, the sprout just read this article about PVC and is up on his soapbox saying that PVC is toxic to produce, difficult to recycle, and toxic to dispose of.
Phil: It is. It is the devil. I don't think there's any argument there. It just comes down to your budget in a lot of ways. Is your budget so low that you say, "I'm going to have a toxic house because that's all I can afford"?
Martin: Well, "toxic house" is a strong statement. So, here is the question: If you live in a house with vinyl siding, is there toxicity that will hurt your family's health? I would argue probably not. I think the toxicity occurred in the factory where the vinyl was manufactured — which is nothing to sniff at and is a great concern for us as a society — whether we should be manufacturing PVC. But you can't jump to the conclusion that your children will be ill if there's vinyl siding on your house.
Phil: I agree with that. But it's got to start somewhere. There's a big debate in our office right now about these German windows that have become available in the U.S. For so long we have been looking for a good, affordable triple-glazed window. They seem great — almost too good to be true. Intus windows, Schuco windows — for $30 a square foot, less than a third of some of the German windows. And the performance is great. But they're vinyl!
Martin: Sometimes when people say they're building a green house, they paint themselves into a corner. It's very hard to build a vinyl-free house. I think Romex cable has vinyl sheathing. You can probably come up with some old BX cable, or some different alternatives — but the people who say this are driving around in a car which is 40 percent vinyl, and they're typing on a computer which is 30 percent vinyl, and they're running to Wal-Mart to buy their kids' toys.
Chris: Which are 100 percent vinyl.
Martin: Maybe they are super-greenies, and their kids only play with wooden toys made of unvarnished maple, God bless them. Maybe they don't go on the Internet and the don't use a computer and they've never held a mouse in their hand. A plastic mouse, I mean. Maybe they've held a pet mouse, a real live mouse, a little pet mouse. If you've ever been on an airplane — you can't fly an airplane without vinyl. I think using less plastic where we do have a choice is perhaps wonderful and something to aim for. But if we're aiming for philosophical consistency, we're not going to have a vinyl-free life, unless we move to Nepal to a high mountain village.
Phil: We do drive this industry — builders and architects — and we have a lot of responsibility. In my mind, it's our job, if we're going to take the leading edge on this, we have to take a hard line.
Martin: Your hard line is "no PVC." So what do you do for wiring?
Phil: No, it's not. We still use Romex. We're very interested in the Living Building Challenge and where that's leading us. Toxicity in materials is something I'm very interested in and where I'll fight back a little bit.
Chris: I'll fight back with you. Here in Maine we incinerate a lot of our waste stream — a lot of it. Something like 500 tons of PVC is estimated to be burned every year.
Martin: That's a bad story. You don't want to burn PVC.
Chris: Exactly. Those are dioxins, and if we were anywhere west of where we are, we wouldn't get away with it, if anyone cared to measure air quality. But, it's going out to the ocean; we'll deal with that dioxin later. Likewise, as PVC ages, it does leach dioxin, even though only in minute amounts.
Martin: I think we should have as PVC-free of a house as we can achieve, without being some kind of dogmatist about it. That's why I wouldn't call it the devil. PVC is a useful material with some wonderful characteristics. It does make a window that lasts a lot longer than some rotten wood windows that I've bought in my lifetime.
Chris: So, really it's not the devil, just your evil cousin who pushes you in the wrong direction. This is when I miss the cocktails.
Phil: Well, that being said — gentlemen, I think it's time we go enjoy a couple of drinks.
Chris: I do, too. Martin, thank you so much for stopping by.
Martin: It's been a great pleasure.
[A short recording from the bar follows.]
Weekly Newsletter
Get building science and energy efficiency advice, plus special offers, in your inbox.