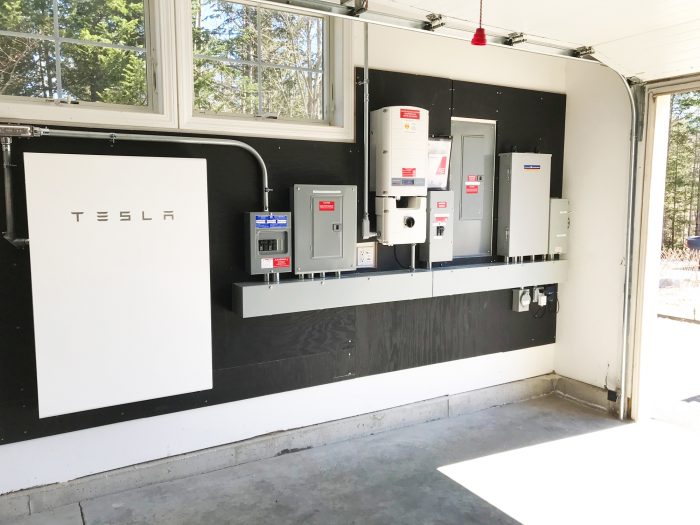 In this episode, Chris and Phil head over to the Portland Pod to record because they have not one, but two guests. Geoff Sparrow and Fred Greenhalgh of Revision Energy join the hosts to talk about solar storage! With lithium ion batteries hitting the market at ever more affordable prices, perhaps you've considered adding them to a project. The whole gang will sip fancy, sunny cocktails and talk about the pros and cons of solar storage, when to consider it, and your options for installation.
The Cocktail: Smoked Pineapple
Ingredients:
2 oz Mezcal
1 oz Homemade pineapple syrup*
1/2 oz Cointreau
1 oz fresh lime juice
Splash of pineapple juice
Rim glass with smoked salt, shake, pour over ice, and garnish with pineapple leaf.
*Homemade pineapple syrup: 1 part sugar, 1 part pineapple juice, some star anise, a cinnamon stick, and some hot peppers.
The Highlights:
When should one consider solar storage?
What's it like to live off grid with solar?
How to maintain your batteries.
Lead Acid vs. Lithium Ion
What is a battery system comprised of?
How does a grid-tied system work?
If you have solar, batteries trump back-up generators.
How do utilities interface with these systems?
How much do they cost?
AC coupled systems vs. DC coupled systems.
Pet Product:
Rewall: A low embodied carbon replacement for gypsum wall board.
Song of the Episode:
My life in Storage by Frank Black
The Green Architects' Lounge hosts are Chris Briley and Philip Kaplan. Chris is a principal at BRIBURN architecture for life. Phil is a principal at Kaplan Thompson Architects.
Never miss an episode and take the podcast with you! Subscribe to the Green Architects' Lounge on iTunes or from wherever you download your podcasts. The show's Theme Music is Zelda's Theme by Perez Prado. Special thanks to our sponsor Pinnacle Window Solutions and Revision Energy! 
More on solar power and battery storage:
Photovoltaics, Part 1: Shedding Light on the Basics
Photovoltaics, Part 2: Enter the Dollar
Solar Panels Are Now a 'No-Brainer'
Weekly Newsletter
Get building science and energy efficiency advice, plus special offers, in your inbox.