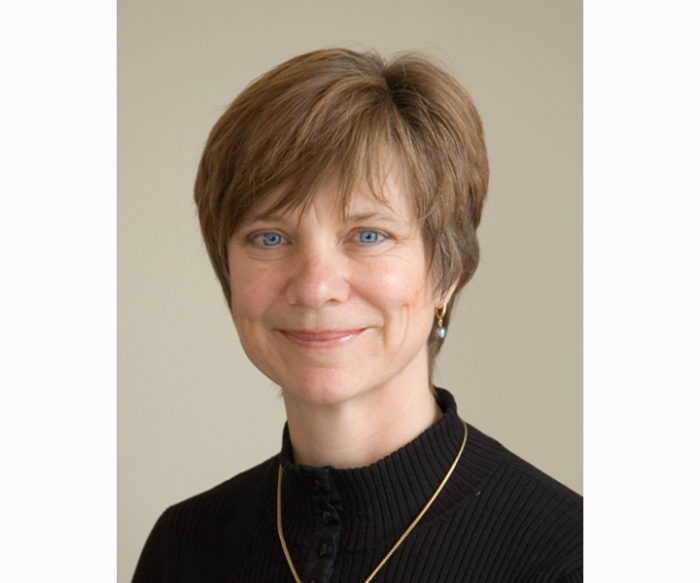 By Martin Holladay
Vera Novak's Eco Build Trends blog covers green construction, environmental responsibility, and building science issues. Her diverse background — as a building science student and a former employee working in the ICF (insulated concrete forms) industry — gives her an experienced take on many green building topics. Novak expects to receive her PhD in construction from Virginia Tech this year.
To give a flavor of her blog, here's a sample of some of her writing.
On air barriers
"First of all, air can move through the tiniest of holes – so put your detail man on this job. Step #1 is to draw the boundary. Start with the construction drawings, then look at the details of the connections. For example, what if you decide that the boundary will be at the sheetrock? This works for the walls and the ceiling and maybe even for the floor connection. If you have a second floor, this can also work. But what about the space in between the floors? Unless you include the air barrier detail in the framing, then this space now belongs to the great outdoors, which is about 16 degrees on my thermometer."
On women in construction
"Last night, I successfully launched a 'Connecting Women in Construction' project, under the auspices of the AAUW (American Association of University Women). Our goal is to develop a model of mentorship and opportunities for hands-on experience for our female students. …. Boys often gain some relevant construction experience because they have signed on to house building crews in the summer during high school. But the reality is that cultural norms make this a less obvious option for girls. …
"And why should we hire women? Well, Balfour Beatty Construction has found women to be well suited for their new 'project integrator' positions. My own research on interpersonal skills in teams indicates that women may be stronger in communication and teamwork. And both Lean Project Delivery and Sustainable Construction (Energy Efficiency, Durability) have documented the need for well integrated teams and cooperation among trades to achieve the desired results."
On thermal bypasses
"Last week, as we were testing out the blower door on a 'training' house, we were astonished to discover just how interconnected the interstitial elements (i.e. the framing cavities) were to the interior of the house. Imagine the scenario — we are sucking out the air through an upstairs outside door, to put the upstairs into negative pressure. Even with the stairway doors closed, the downstairs also went into negative pressure.
"The culprit? Access doors on both floors to the plumbing behind the tubs / showers. Had this particular house not been air tightened through a weatherization program, we would have been able to look up that shower space right into the attic — effectively connecting the exterior cold air with the entire house."
On the quality of school construction
"It took me a while to figure out why I was so upset after a site visit yesterday to construction site. … What was boggling my mind was total lack of energy efficiency. Apparently, there had been some discussion of attaining a LEED Certified level, but that got cut from the budget. So the only insulation in the walls will be XPS board under the architectural brick or EIFS (synthetic stucco). Oh — and some insulation in the ceiling, though there were only minimally raised heel trusses, and it didn't sound like any detailing to connect the foam board with the ceiling insulation.
"But this was NOT a budget school. Arched windows, inlay of world and Virginia maps in the floor, a wavy corrugated metal ceiling. The PM candidly admitted that energy efficiency had been cut out of the budget. Does this even meet code? What is the energy code in Virginia? …
"Virginia follows the 2006 IECC, and state-owned or -funded buildings shall be designed and constructed consistent with energy performance standards as stringent as LEED Silver or Green Globes 2. And the local building department enforces the requirements. The major flaw in this is that the LEED Silver is not an energy benchmark. One can get LEED Silver with only the minimum energy points. Of course, that is entirely moot for this school — since it follows none of these energy guidelines."
On jobsite recycling
"Approximately 38% of residential construction waste consists of wood products. This is not surprising, as wood is a very specific dimensional material. It generally has to be cut and does not lend itself well to re-use. Unlike buckets of sheetrock mud, which is used as needed and the excess carried to the next site, wood often ends up in the dumpster.
"There are a few options. On our recent jobsite, we employed a company who chips the construction waste into mulch, which can then be used in the landscaping. The cost was comparable to hauling this off to the landfill, but was further offset by the 'free' mulch."
On Henry Gifford's lawsuit
"So the lawsuits have begun. Interestingly, it is not a specific case-based performance issue, rather a class action lawsuit. Filed on Oct 8 by Henry Gifford, owner of Gifford Fuel Saving, the allegations include an argument that USGBC is fraudulently misleading consumers and fraudulently misrepresenting energy performance of buildings certified under its LEED rating systems, and that LEED is harming the environment by leading consumers away from using proven energy-saving strategies… Can't say that we didn't all see this coming at some point…
"Is this the whine of sour grapes? Nope, I picked up my AP back in 2004. Which I could have leveraged to be a seasoned 'old-timer' by now. But I just couldn't fully support the system. Why? Because I also had one strong foot in the camp of the building scientists/energy efficiency crowd. … I don't believe USGBC is intentionally misleading, nor intentionally misrepresenting, but I do think the USGBC does not weight the measures in a way which is representative of their life-cycle values. I finally had to make my own decision which path would most 'save the earth,' and I put my vote to the energy efficiency. … If you can only afford to hire one professional in this area — hire an energy modeler who will test and commission the work."
It's worth reading
Now that you know that Vera Novak's blog has the GBA stamp of approval, it's time to visit it. Check out Eco Build Trends now.
Weekly Newsletter
Get building science and energy efficiency advice, plus special offers, in your inbox.