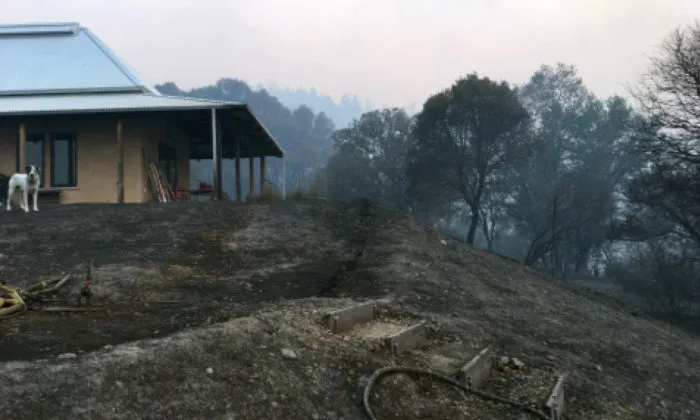 It's a beautiful spring day in Upstate New York. The trees have nearly finished leafing out, and lilacs are in full bloom. On days like this, it's tempting to pretend that the climate isn't changing that fast. But a glance at the last few weeks' headlines shatters that daydream. Temperatures hit 50°C (122°F) in parts of India and Pakistan. In Texas, an early-season heat wave arrived while six power plants were offline, prompting calls to curb air conditioning use. In New Mexico, the Calf Canyon/Hermits Peak Fire grew to consume over 300,000 acres. Atmospheric carbon dioxide (CO2) measured at the Mauna Loa Observatory set a record, exceeding 420 parts per million (ppm) for the first time. And a new report from the World Meteorological Association estimates a nearly 50% chance that average global temperatures will pass the 1.5°C (2.7°F) warming threshold at least once in the next five years.
Climate change is here, and it will intensify over the next few decades. Its effects will be felt in all sectors of our society, from agriculture to transportation, infrastructure, and even sports. Much of our work as green builders is aimed at mitigating climate change: designing, building, and retrofitting structures for low energy use, powering them with renewable, low-carbon electricity, and selecting materials with low embodied carbon and low global warming potential.
But given the changes we are already seeing, and the ones predicted for the near future, we also need to think about adaptation. How do we make sure our buildings remain comfortable, durable, and healthy in a changing world? I suspect this will emerge as a central theme in green building over the next few decades. In this article, I explore ways in which climate change is affecting indoor air quality (IAQ) and strategies we can employ to…
Weekly Newsletter
Get building science and energy efficiency advice, plus special offers, in your inbox.
This article is only available to GBA Prime Members
Sign up for a free trial and get instant access to this article as well as GBA's complete library of premium articles and construction details.
Start Free Trial
Already a member? Log in