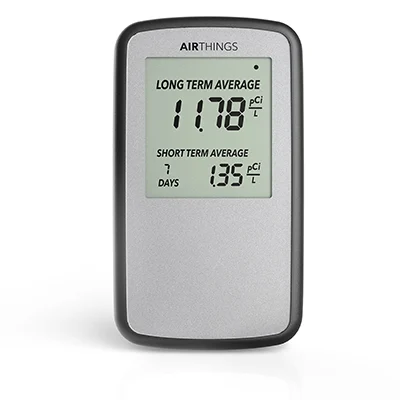 COVID19 has put a spotlight on indoor air quality (IAQ), and homeowners are looking for ways to improve the health of their interior environments. I recommend the following as an actionable, cost-effective plan for improving IAQ in single-family homes.
Part 1: Evaluate the existing conditions

Systems

A home is a system of systems, meaning everything is connected. The goal is to reduce the potential for harmful feedback loops, such as tightening the building enclosure without upgrading the ventilation system.
Occupancy
People are a part of the system of systems. People are the main source of carbon dioxide (CO2) in a building. If CO2 is high, it means other pollutants along with infectious viruses and bacteria are also building up. This can occur where people gather and can be exacerbated by tight buildings without good ventilation.
Outdoor and indoor air
Outdoor air pollutants can concentrate inside. This can happen if your home is tight or leaky. Outdoor air quality is defined and measured by the Environmental Protection Agency (EPA) but indoor air, where we spend 90% of our time, is not. It's up to you to identify the sources of indoor-generated pollutants.
Radon levels

Radon is the second leading cause of lung cancer. It is a radioactive soil gas and, depending on the radon zone you are in, can be present inside your home. There is no way to know without measuring.
Fuel source/s
Open-combustion appliances or equipment that uses fossil gases or solid fuel include cook stoves, water heaters, and furnaces with "open vents," ventless fireplaces and wood stoves. All can release a wide range of indoor air pollutants. If carbon monoxide (CO) is present, it is likely several other pollutants are also present. Use CO as a proxy for combustion appliance–related bad air. Such equipment also emits surprisingly large amounts of particulate matter.
Shared boundaries 
Unconditioned attached garages, basements/crawlspaces, and attics often communicate with conditioned spaces. When there are unsealed openings between these areas, polluted air can make its way into the living spaces. Think: dust, mold or other biologicals, water vapor, and exhaust fumes.
Sources of chemicals
Disinfectants, cleaning agents, cosmetics, lotions, paints/stains, and like products, as well as new furnishings and items that off-gas when new can combine to form other dangerous chemicals that pollute the air. Many such chemicals can also interact with chemicals on our skin.
Part 2: Set priorities and take action
Here is a list of 11 priority areas with advice on addressing them and the associated costs:
Priority 1: Know outdoor air quality to control indoor air quality
Action: Check airnow.gov daily. Understand that bad outdoor air is a source of bad indoor air, so close and ventilate the house accordingly.
Budget: $0
Priority 2: Use open-combustion appliances wisely (and infrequently, if possible)
Action: Service these appliances and equipment regularly.
Budget: Varies, depending on your home. Sometimes fire stations or local gas companies will service equipment for free.
Priority 3: Control radon
Action: Determine your radon zone using the EPA's map. Get a continuous radon monitor that provides an average reading over several months extending over a summer and a winter. If long-term levels are more than 2 pC/l, call a radon mitigation company to install an active radon mitigation system. Keep the monitor running to verify that the mitigation system is working. (High radon solutions may involve some building enclosure upgrades like sealing a crawlspace or basement that can only be ascertained by a building scientist.)
Budget: Corentium Continuous Radon Monitor: $180
Priority 4: Monitor CO
Action: Get a carbon monoxide monitor that provides the actual levels of CO so you can do something about it before things get dangerous. If levels begin to rise (even as low as 5 to 10 ppm), turn off the culprit appliance and open a window.
Budget: $25 for a basic CO monitor
Priority 5: Exhaust cooking gases
Action: Use your stove exhaust vent while cooking and for several minutes afterward. If your stove exhaust does not vent to the exterior, then open a window while you are using gas stoves or fireplaces. (I was shocked to learn that cooking generates more particulate matter than the worst outdoor air levels do).
Budget: $0
Priority 6: Exhaust water vapor
Action: Humidity levels of 60% or more encourage mites, mildew, and mold. Use your bathroom exhaust vent while bathing or showering for at least 10 minutes. Like the stove exhaust advice, if you don't have an exhaust fan, then open a window to release water vapor to the exterior.
Budget: $0
Priority 7: Monitor CO2
Action: Get a carbon dioxide monitor. The best ones are easy to set up and read. If CO2 readings go above 800 ppm, do the following: Turn on air filtration or, if it is pleasant outside, open windows and doors on opposite sides of the house for cross-ventilation. If you have an energy recovery ventilator (ERV), turn it on. If CO2 levels are above 1200 and the above recommendations are not possible or not working, consider leaving the room or building. Return when levels go below 600 ppm.
Budget: Aranet 4 CO2 monitor: $250
Priority 8: Reduce air leakage
Action: To the extent possible, seal openings/penetrations between conditioned and unconditioned spaces to prevent the mixing of air streams. This may require professional assessment via an energy audit.
Budget: Dependent on air-sealing method/s and product/s
Priority 9: Minimize exposure to chemicals
Action: Reduce the use of oxidizing cleansers like bleach, and reliance on chemicals in general. Less is more. Store any paints or strong chemicals outside of the home in an area that is well separated from indoor air. Responsibly dispose of any chemicals that are no longer useful.
Budget: $0
Priority 10: Filter indoor air
Action: Here is an excellent DIY filter fan that anyone can make. It's as good as or better than most of the air purifiers on the market.
Budget: $0 to $120
Priority 11: Get an energy audit
Action: You've done a lot already, but you may still have questions or problems that require professional help. This is where a certified energy audit, completed by a professional building scientist, comes in. Look for Building Performance Institute (BPI)–certified professionals—ideally with several years of experience.
Budget: $500 to $1000 for a comprehensive energy audit. (Beware of "free" energy audits performed by companies that sell things like photovoltaic systems or HVAC equipment.)
I consider these areas to be the low-hanging fruit when it comes to improving IAQ. In general, they are listed in order of what to consider and act on first, second, third, etc. to ensure an orderly and consistent approach. It approximates the order I would use as a building scientist when doing an energy audit, but at a client-friendly "DIY-but-do-no-harm" level. For an energy or home performance audit, I would do a deeper dive and get more into the math and physics; I would also use blower-door, infrared, and various other testing equipment. My hope here is to demonstrate that you don't necessarily need to invest in an entirely new HVAC system to better your indoor environment.
_________________________________________________________________________
Monica Rokicki is a BPI Analyst, Healthy Home Evaluator, and founder/CEO of Better Building Works LLC in Roanoke, Virginia.

Weekly Newsletter
Get building science and energy efficiency advice, plus special offers, in your inbox.