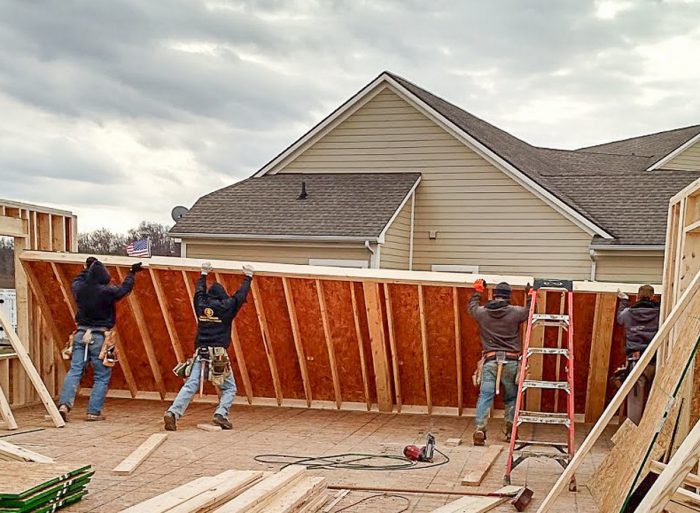 Writing from somewhere in the Pacific Northwest, Joe Norm is looking for advice on selecting a wall assembly that will perform well without breaking the bank.
"Building in Zone 4C Marine, and looking for a budget efficient wall assembly," Norm writes in a Q&A post. "Climate here is not extreme, so I do not plan on having a 4-inch foam wrap or anything that colder zone people will do. But stopping thermal bridging in some fashion seems like a no-brainer."
Norm has ruled out structural insulated panels (SIPs), and he'd like to avoid spray foam if possible. With those conditions in mind, let's dive into this Q&A Spotlight.
What about a basic 2×6 wall?
Robert Opaluch suggests a straightforward assembly that starts with 2×6 framing and R-19 fiberglass batt insulation. Framing on 24-inch centers would be adequate structurally, but Norm may end up with 16-inch-on-center spacing if the siding he chooses requires more support than a 24-inch o.c. wall can provide.
Other elements recommended by Opaluch include plywood rather than oriented strand board (OSB) sheathing because it's more water resistant, plus housewrap such as Tyvek or Typar.
"Especially in a rainy, humid marine climate during winter like the Pacific Northwest, a rainscreen assembly is a must to minimize water intrusion and enable better drying potential in your wall," Opaluch says. "I'd suggest adding a layer of polyiso or EPS foam, then the rainscreen."
Used foam is inexpensive and it would reduce thermal bridging through the framing. Norm's rainscreen could be built with 1x material or with strips of plywood.
"Some may suggest a crinkled housewrap product, thereby skipping the rainscreen, but those products cost more than Tyvek/Typar and may not be as effective a rainscreen," he adds. (For more information on rainscreens,…
Weekly Newsletter
Get building science and energy efficiency advice, plus special offers, in your inbox.
This article is only available to GBA Prime Members
Sign up for a free trial and get instant access to this article as well as GBA's complete library of premium articles and construction details.
Start Free Trial
Already a member? Log in