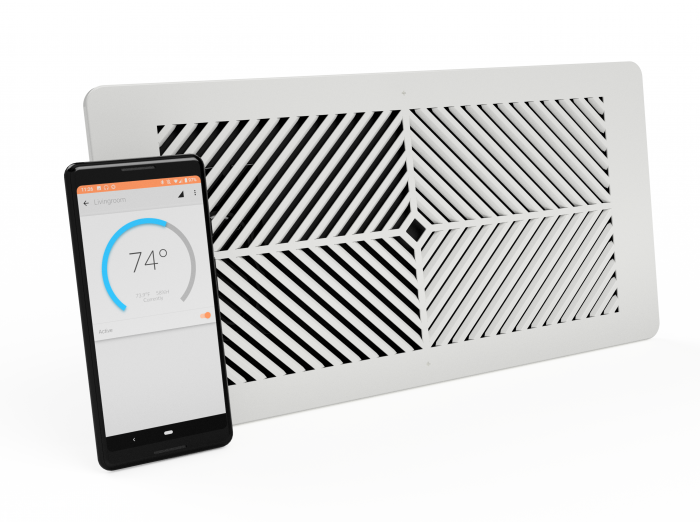 The majority of U.S. homes have a forced-air heating or cooling system—that is, a system that use ducts to deliver warm or cool air. These systems usually include a furnace, an air-source heat pump, a split-system air conditioner, or some combination of these appliances.
Some of these homes have a persistent problem: room-to-room temperature imbalances. Perhaps the house includes a bonus room over the garage that is cold in winter and hot in summer. Perhaps the house has a west-facing room that overheats when the afternoon sun strikes the oversized windows. Perhaps the house has a small addition over a crawlspace—a room that never seems to reach the thermostat setpoint. Perhaps the second floor of a two-story house is always too hot during the summer. The individual architectural quirks that contribute to these problems vary, but the basic complaint is the same: one or two rooms are chronically colder or hotter than the occupants want.
One solution attempted by some homeowners is to adjust the louvers on the registers or diffusers in various rooms of the house—closing some and opening others—in hopes of convincing the air from the furnace or air conditioner to favor the room that needs more conditioned air.
Some entrepreneurs have taken this idea a step further, and have marketed registers with motorized dampers controlled by wall-mounted thermostats or by an app on the homeowner's smart phone. In theory, the motorized dampers are supposed to open and close as necessary to correct room-to-room temperature imbalances.
Do these solutions work? Kind of. But these "solutions" don't get to the roots of the problem.
A look at available devices
Several manufacturers sell similar registers with motorized dampers:
Weekly Newsletter
Get building science and energy efficiency advice, plus special offers, in your inbox.
This article is only available to GBA Prime Members
Sign up for a free trial and get instant access to this article as well as GBA's complete library of premium articles and construction details.
Start Free Trial
Already a member? Log in