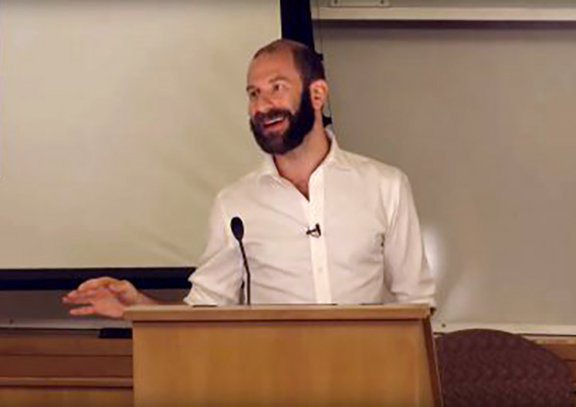 If you are designing or building a high-performance home, you probably know that a minisplit heat pump is an efficient, affordable way to provide space heating and cooling. Unfortunately, in spite of the fact that the technology isn't particularly new, many American HVAC contractors are still unfamiliar with minisplit heat pumps — so you may not get your minisplits installed properly without providing your contractor with a little hand-holding help.
Jordan Goldman, the engineering principal at a Massachusetts company called ZeroEnergy Design, knows a lot about minisplits. At a recent conference sponsored by Taunton Press (the Fine Homebuilding Summit in Massachusetts), Goldman gave a presentation, "Making the Most of Minisplits," that provided valuable minisplit system design and installation tips to HVAC engineers, contractors, and architects.
The broad perspective
Goldman began his presentation with a few important reminders reminiscent of the old saying "Don't let the tail wag the dog." Goldman advised, "The heating system is not the end goal — comfort is the goal." He also pointed out, "The primary heating system should be the building envelope. Airtightness will keep your house comfortable. … If you have a good envelope, it doesn't much matter if the conditioned air is delivered high or low."
These days, environmentally conscious builders are moving away from fossil fuels — so the fact that minisplits use electricity as a fuel is an obvious advantage. Another advantage to minisplit systems, according to Goldman: "These units are properly sized for superinsulated houses. Single-zone systems are available down to 9 Kbtuh." Goldman also noted that minisplit outdoor units are "much quieter than a conventional air conditioner."
Goldman noted that minisplit systems also have a few disadvantages: "Their heating capacity decreases as outdoor temperature decreases; the heating efficiency decreases as outdoor air temperature decreases; and electricity is expensive relative to natural…
Weekly Newsletter
Get building science and energy efficiency advice, plus special offers, in your inbox.
This article is only available to GBA Prime Members
Sign up for a free trial and get instant access to this article as well as GBA's complete library of premium articles and construction details.
Start Free Trial
Already a member? Log in