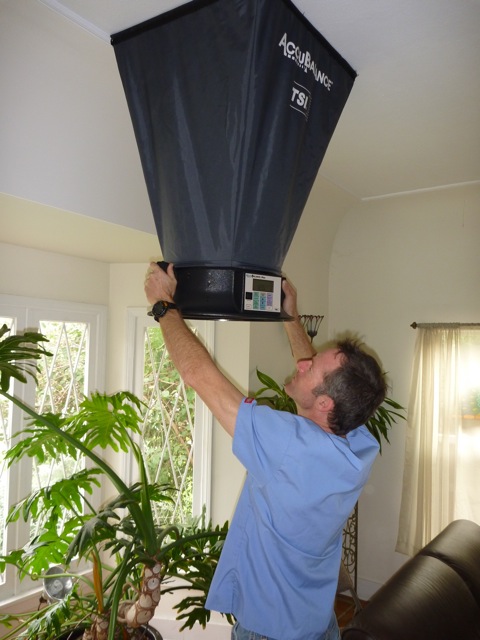 Even well-designed mechanical systems can become sources of indoor air quality problems (or can waste energy) if they are incorrectly installed, so it's important to make sure heating and cooling systems work as designed before the house is occupied. It's critical to test the systems (including duct work) before anyone moves into the house. That's almost always cheaper than dealing with the equipment after problems become obvious.
This testing — sometimes called "commissioning" — should follow the "TAB" approach: test, adjust, balance.
For homes with a forced-air system, it's essential to check:
Air flow at each register
Overall duct system tightness
Air flow over the coil
Refrigerant charge
It's also essential to check the combustion efficiency of the furnace or boiler burner; to check exhaust fan air flow; and to check ventilation system air flow.
—_This GREEN BUILDING TIP is from our Strategy Generator. Build a tip sheet
for your green building or remodeling project under the Strategies & Details tab._
---
Green Points
LEED for Homes: 3 points for minimizing distribution losses in ducts (EA 5).
NGBS/ICC-700: 3 points for verifying performance of HVAC equipment (704.5.3).
---
FURTHER RESOURCES
#
Green Building Encyclopedia:
Blogs:
Heating a Tight, Well-Insulated House
Q&A Forum:
HVAC for Tight Envelope Houses
Weekly Newsletter
Get building science and energy efficiency advice, plus special offers, in your inbox.