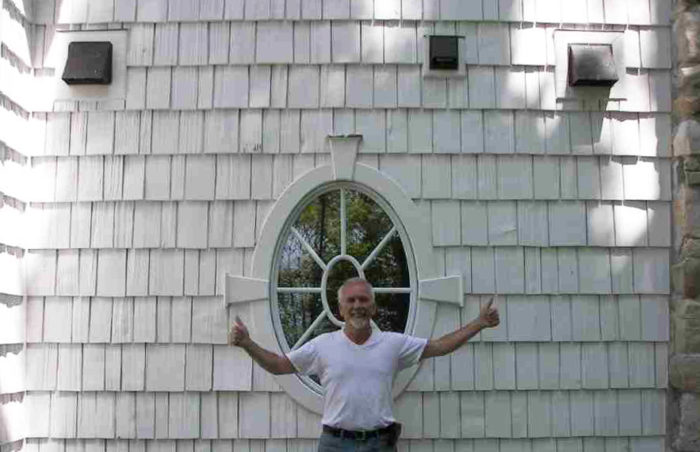 Unlike the homes of our great-grandparents, the homes of most Americans are served by an array of automatic appliances and systems.
When our great-grandparents returned home after a three-day absence, they would need to haul a bucket of water from the spring and light a fire in the kitchen stove before they could brew tea. Today's homes, of course, have electricity for lighting, a furnace for warmth, an air conditioner for cooling, a water heater for showers, and internet access for Googling.
If one of our modern services is interrupted, residents usually notice within a few hours. Teenagers are often the first to sense that something has conked out. "Dad, there's no hot water," they shout, or "Mom! The internet is down!" When the furnace shuts down in January or the air conditioner breaks in July, it doesn't take long for someone to figure out that something is wrong.
We love our comforts, so most of our appliances are coddled and cared for when they get sick. Yet no one notices the poor HRV in the basement, even when it's broken. (Remember the children's classic, Mike Mulligan and His Steam Shovel? Someone should write a children's story titled Amy, the Aging HRV. The main character would surely be sad, neglected, and lonely.)
The last time I discussed neglected HRVs was in a 2012 blog called Broken Ventilation Equipment Goes Unnoticed for Years. My article was inspired by an e-mail from Joe Nagan, an energy consultant from Wisconsin who is known for his sense of humor. Like other consultants who make site visits, Nagan has a good collection of stories from the field. This week, his latest HRV tale landed in my In box.
An inspector's eyes
The setting for Nagan's story is a handsome…
Weekly Newsletter
Get building science and energy efficiency advice, plus special offers, in your inbox.
This article is only available to GBA Prime Members
Sign up for a free trial and get instant access to this article as well as GBA's complete library of premium articles and construction details.
Start Free Trial
Already a member? Log in