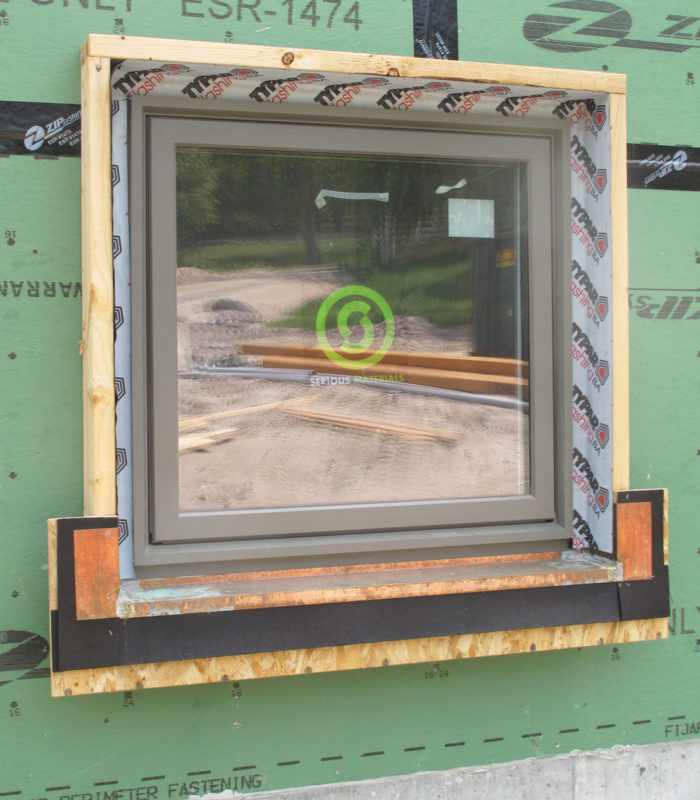 UPDATED on February 26, 2019.
Every now and then, a GBA reader posts the question, "How do you install windows in a wall with exterior rigid foam?"
The answer to the question is surprisingly complicated. The best method will depend on several factors, including the answers to these questions:
No matter which installation method you choose, you have to address two main challenges: fastening the window securely in place, and flashing the window to limit water entry.
Step one: Decide whether you want innies or outies
If you aren't familiar with the distinction between "innie" windows and "outie" windows, you should read this article: 'Innie' Windows or 'Outie' Windows?
Each approach has advantages. Outie windows provide deep interior stools that many homeowners appreciate, and outie windows are (arguably) easier to flash and easier to trim on the exterior. On the other hand, the innie approach does a better job of protecting window sash from the weather, and innie windows perform better from an energy perspective. If you're planning to install mineral wool insulation on the exterior side of your wall sheathing, innie windows make the most sense. (For detailed instructions on installing windows in a wall with exterior mineral wool insulation, see Roxul ComfortBoard IS Installation Guide.)
Step two: Determine what material to use as your WRB
Once you've decided between innies and outies, you'll discover that this decision will influence the location of your WRB. If your building has innie windows, you probably won't be using the rigid foam as your WRB. Instead, you should use…
Weekly Newsletter
Get building science and energy efficiency advice, plus special offers, in your inbox.
This article is only available to GBA Prime Members
Sign up for a free trial and get instant access to this article as well as GBA's complete library of premium articles and construction details.
Start Free Trial
Already a member? Log in