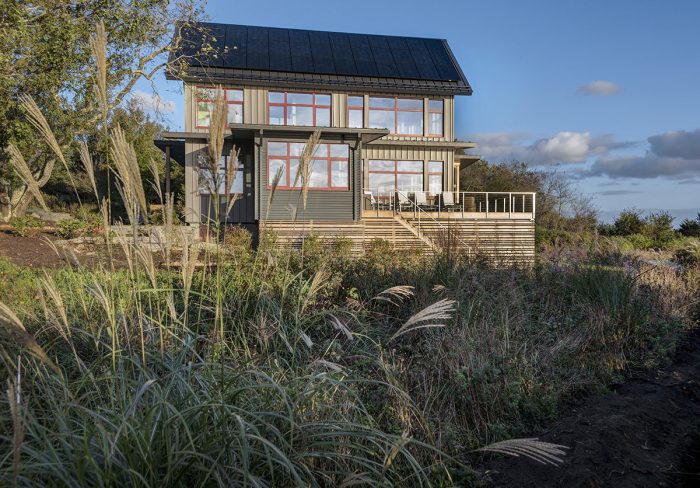 EDITOR'S NOTE: This post is part of a series in GBA's new Expert Exchange program. We will address a quarterly set of topics, the first of which is "Getting to Net Zero." The series will culminate with a webinar panel discussion among contributing experts.
Based on the information available, it seems safe to say that we're not making enough electricity at home. Rooftop PV, along with utility and community solar installations could contribute 40% of our electrical needs by 2035 if costs keep dropping, if policies are favorable, and if we continue to electrify our buildings and transportation, according to the Department of Energy's (DOE) Solar Futures Study. This will go a long way toward de-carbonizing our grid, says the DOE study. A 2016 study from the National Renewable Energy Laboratory (NREL) predicts that we have the potential to cover up to 40% of electrical generation with rooftop PV installations alone. And according to the Solar Energy Industries Association, the hard costs of a residential PV installation are just over $1 per watt—the costs of panels and racking and inverters was closer to $5 per watt just a decade ago. While residential installations were on pace to have a record year in 2021, the U.S. Energy Information Administration says that solar will have covered just 4% of electrical generation in 2021, and will jump only 1% in 2022. We have a long way to go.  
Not every existing house is right for a rooftop PV system—there is an ideal design. Some houses have too much shade or do not have a roof with an appropriate orientation, making it hard to justify the cost for minimal efficiency. South-facing roofs are best, and there is an optimal pitch for every roof (equal to the home's geographic latitude), but east- and west-facing roofs can be used, as can…
Weekly Newsletter
Get building science and energy efficiency advice, plus special offers, in your inbox.
This article is only available to GBA Prime Members
Sign up for a free trial and get instant access to this article as well as GBA's complete library of premium articles and construction details.
Start Free Trial
Already a member? Log in