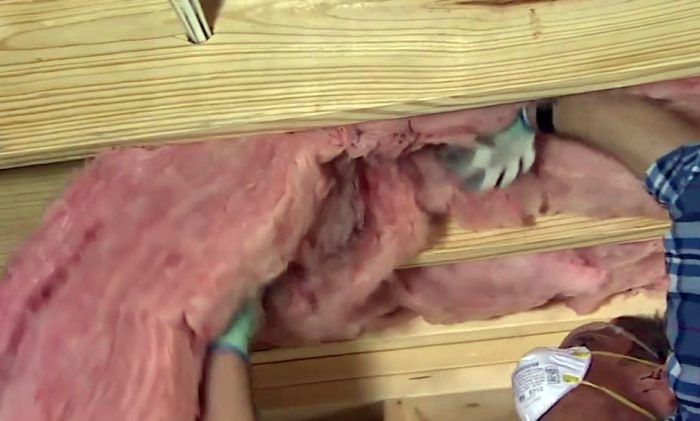 A recent GBA comment posted by someone named Joel included a link to an instructional video produced by Owens Corning, a manufacturer of extruded polystyrene (XPS) rigid foam insulation. Joel noticed that the Owens Corning advice was at odds with advice provided on the GBA site, and he asked editors at GBA to clarify the discrepancies.
First posted to YouTube on May 23, 2018, the Owens Corning video (apparently titled "Foamular Attic Ceiling Insulation") offers startlingly bad advice. Not only is the advice incomplete, but the video recommends two dangerous insulation techniques: one that is associated with damp roof sheathing, and another that violates building codes.
The video was an official Owens Corning video, and it was posted on several web sites in addition to YouTube, including on the Owens Corning web site where it was listed in the company's library of instructional videos. The publication of this video by a major U.S. manufacturer highlights the current crisis in residential building quality, and the role that materials manufacturers play in perpetuating discredited construction methods.
The advice is incomplete, risky, and illegal
The Owens Corning video explains three ways that homeowners or builders can use to insulate sloped ceilings.
Method #1 is a vented roof assembly using XPS to make site-built ventilation baffles. According to the voiceover on the video, once the ventilation baffles have been installed, the rest of the rafter bay can be filled with fiberglass batts. (For now, we'll ignore the fact that the video shows a remarkably sloppy method of batt installation—one that leaves voids between the batts and the drywall.)
This suggested method might work, but only if the R-value of the total assembly meets code minimum R-value requirements. The video ignores code requirements for R-value.
Method #2 suggests the creation of an unvented roof…
Weekly Newsletter
Get building science and energy efficiency advice, plus special offers, in your inbox.
This article is only available to GBA Prime Members
Sign up for a free trial and get instant access to this article as well as GBA's complete library of premium articles and construction details.
Start Free Trial
Already a member? Log in