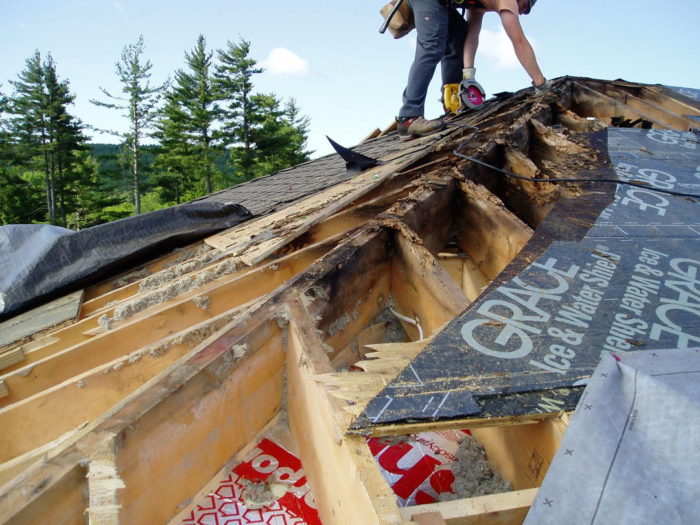 UPDATED on August 31, 2018 with information on vapor diffusion ports.
Although the GBA website already contains many articles on the topic, we continue to receive frequent questions about the best way to insulate a cathedral ceiling. It's therefore time to pull together as much information on the topic as possible and publish it in one place, to clarify the building science issues and code requirements governing insulated sloped roofs.
In this article, I'll attempt to answer the following questions:
Does a cathedral ceiling need to be vented?
What's the best way to build a vented cathedral ceiling?
What's the best way to build an unvented cathedral ceiling?
What do building codes require?
What risky practices should be avoided?
What is a cathedral ceiling?
This article will discuss insulated sloped roofs. The methods described here can be used to build an insulated cathedral ceiling over a great room, a section of sloped roof above a kneewall, or any similar section of insulated sloped roof.
This type of roof differs from an uninsulated roof over an unconditioned vented attic.
A brief history of cathedral ceilings
Insulated cathedral ceilings are a relatively recent phenomenon. The craze for insulated cathedral ceilings (and great rooms) really took off in the 1970s and 1980s, when examples began popping up like mushrooms after a warm rain. In those days, most builders stuffed cathedral ceiling rafter bays with fiberglass batts. Sometimes they included flimsy Proper-Vents between the fiberglass and the roof sheathing, but often they just specified thin batts to ensure that there would be an air space above the batts for ventilation.
The cathedral ceilings of the 1970s and 1980s were thermal disasters. In most cases, these ceilings leaked air, leaked heat, created monumental ice dams, and encouraged condensation and rot. In many cases,…
Weekly Newsletter
Get building science and energy efficiency advice, plus special offers, in your inbox.
This article is only available to GBA Prime Members
Sign up for a free trial and get instant access to this article as well as GBA's complete library of premium articles and construction details.
Start Free Trial
Already a member? Log in