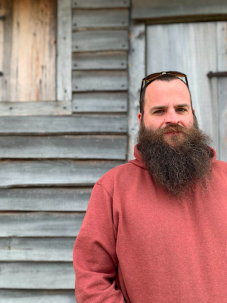 My new role at GBA has me talking to a lot of builders. It's one of the things I like most about my job. On a recent episode of the BS* + Beer Show, Michael Maines, Emily Mottram, Travis Brungardt, and I talked about how we arrived at our respective professions. I really enjoyed hearing from each of them, and followed it up with a Q&A with Travis because I wanted to learn more about him. Similarly, Emily invited me onto her podcast because she felt the same about me. What I realized is that the building science community is tight. Again and again, I hear how appreciative builders and designers are to learn from one another. I believe that is why GBA's Q&A forum has been so popular for nearly two decades. All of this is to say, we benefit from getting to know each other, so I've decided to make Q&A posts a more regular thing. 
Because Ben Bogie recently moved back to his hometown of New Milford, Connecticut, which happens to be close to where I live, I found myself visiting the project he is working on these days. It's a Passive House designed by Richard Pedranti, and because it has some unusual details, we plan to feature it in Fine Homebuilding magazine. During my walkthrough with Ben, I got the sense that he is someone driven by science. I was right. He is also a second-generation builder who came up in his trade with a firm grounding in green building principles. This is where I'll pick up with our conversation.
Kiley Jacques: Give us a little bio background to start.
Ben Bogie: In the late 1970s, influenced by the oil embargoes and energy crisis, my dad…
Weekly Newsletter
Get building science and energy efficiency advice, plus special offers, in your inbox.
This article is only available to GBA Prime Members
Sign up for a free trial and get instant access to this article as well as GBA's complete library of premium articles and construction details.
Start Free Trial
Already a member? Log in