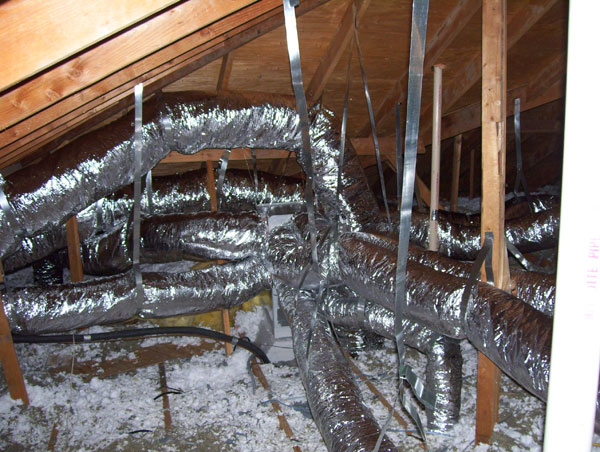 C. Clark is preparing to move from a dry region to Lady's Island, South Carolina, an area with a warm, humid climate that is the mirror opposite of the climate in Clark's former home. Clark is highly allergic to mold, and that has him thinking about ventilation, insulation, and his HVAC system.
"I have many questions about HVAC, insulation and ventilation, but will just start with a few," he writes in a Q&A post at GreenBuildingAdvisor. "If we decide on an exhaust-only system for a new-build home, does also trying to button up the envelope tight work with that type of ventilation?"
He expects to insulate the attic floor with blown-in fiberglass because using spray foam would be too expensive. If he does not insulate at the roof, should he install a radiant barrier to keep attic temperatures down?
"I am very concerned about building in a humid climate [Climate Zone 3], because we are very allergic to mold (bed-ridden allergic for me), so preventing condensation and the mold that comes with it are our primary concern, even over energy efficiency," he writes. "I read the cellulose insulation can trap moisture, which steered me away from it and to fiberglass. If any condensation build up can happen in attic, I don't want cellulose to be a mold culture."
He anticipates that ductwork will be located in the attic because his builder has warned that building chases for them inside the building envelope would be too expensive. As a result, he will be looking for the best way to insulate the ducts.
Those are among the issues for this Q&A Spotlight.
Will exhaust-only ventilation work?
One of Clark's first questions is whether exhaust-only ventilation can be effective. He asks, "Does trying to button up the…
Weekly Newsletter
Get building science and energy efficiency advice, plus special offers, in your inbox.
This article is only available to GBA Prime Members
Sign up for a free trial and get instant access to this article as well as GBA's complete library of premium articles and construction details.
Start Free Trial
Already a member? Log in