Does durability matter? Most green building advocates seem to think that green builders should always aim to build durable structures. My own opinion differs; in fact, as I explained in a 2009 article on the topic, it's hard to see any correlation between durability and "greenness."
I recently had an opportunity to reconsider the advantages and disadvantages of durability when my wife and I visited the Pont du Gard in Languedoc-Roussillon, France.
The 2,000-year-old Pont du Gard is a remaining section of what used to be a 31-mile-long Roman aqueduct that conveyed water from a spring in Uzès to the city of Nîmes. Most of the aqueduct was buried; the buried sections of aqueduct resembled a masonry culvert lined with waterproof plaster. But Roman engineers knew that they couldn't bury the section of the aqueduct that crossed the Gardon River. The technical solution to the river crossing was a 160-foot-tall stone bridge — the Pont du Gard — with an aqueduct on top.
The Pont du Gard is built of dressed limestone blocks, assembled without mortar (see Image #2 at the bottom of the page).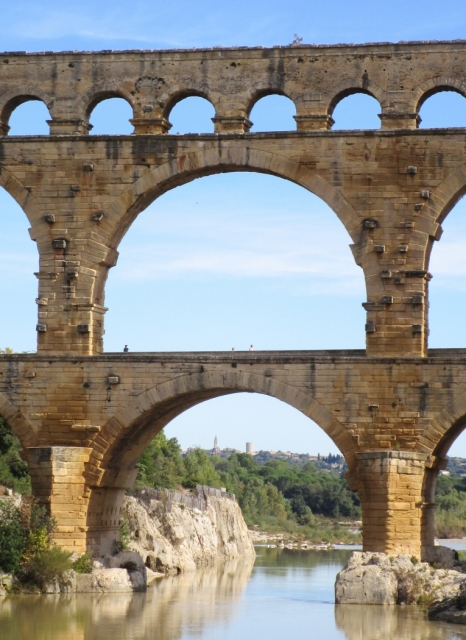 In ancient Roman times, the aqueduct conveyed 44 million gallons of water per day to the public baths, fountains, water spouts, and cisterns of Nîmes. (That amount of water would adequately meet the needs of 138,000 modern American homes.)
Without any maintenance, the aqueduct continued to supply fresh water to Nîmes for 300 to 400 years. Unfortunately, mineral buildup gradually reduced the size of the aqueduct's channels; eventually, in the 4th or 5th century A.D., the aqueduct ceased functioning.
For centuries after water stopped flowing through the aqueduct, the…
Weekly Newsletter
Get building science and energy efficiency advice, plus special offers, in your inbox.
This article is only available to GBA Prime Members
Sign up for a free trial and get instant access to this article as well as GBA's complete library of premium articles and construction details.
Start Free Trial
Already a member? Log in