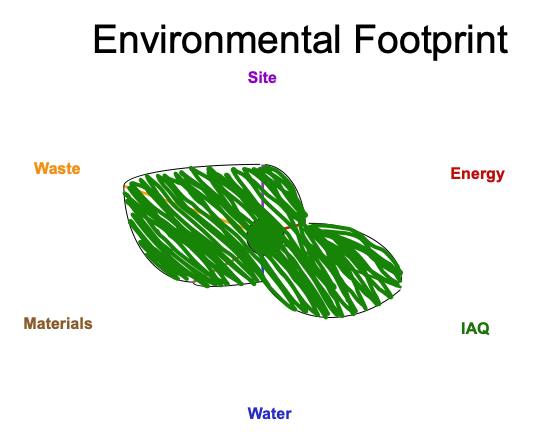 So, you are starting a new green building project and you're wondering how to get your priorities straight among all the possible considerations for a high-performance home? How do you weigh energy efficiency, embodied carbon, indoor air quality, durability, comfort, convenience, and of course, cost. Though most of these aspects of a well-designed and built home are inter-related, there are always decisions to be made and trade-offs to consider. So the answers will always depend on who you ask. If you asked us, here are the answers you'd get.
Pete: consider the total environmental impact
We ask an awful lot of our buildings these days. But even scarier than what we ask of them is how often our clients know so little about the building they are about to pay for. We can offer up handy labels, such as green building, but labels don't dig into priorities. In fact, the handy labels can distract from the hard work of setting priorities.
I teach a graduate-level green building course at Yale University. We spend the first class demystifying the term—it's a doozy that is bandied about with a distinct lack of clarity, boundary conditions, and prioritization. The discussion always starts with green building materials—you know, the innate fascination with bamboo flooring and straw bale construction—but ultimately moves to this construct:
Green building encompasses these aspects of environmental impact.
Site
Energy
Water
Indoor air quality (which later gets broadened to indoor environmental quality)
Materials
Waste
The goal is to minimize the environmental impact of each of the above, represented by a small green dot or target impact, the best of all possible worlds.
Then we position the 6 environmental impacts around the target: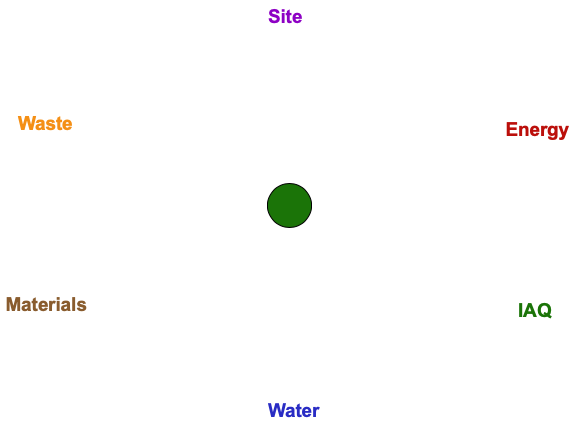 Next we assess how well we have or can do on each impact,…
Weekly Newsletter
Get building science and energy efficiency advice, plus special offers, in your inbox.
This article is only available to GBA Prime Members
Sign up for a free trial and get instant access to this article as well as GBA's complete library of premium articles and construction details.
Start Free Trial
Already a member? Log in