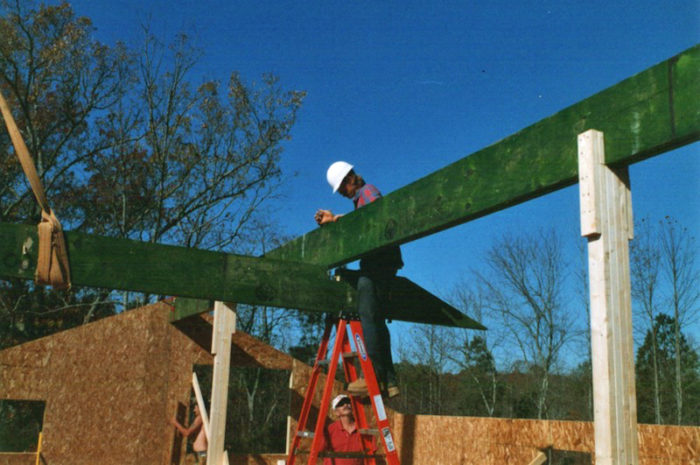 Three questions have been nagging at Rick Chitwood over the past 5 or 6 years. First, why is the HVAC industry in California, where he lives and works, so pathetic?
Second, why have California's strict energy standards, which have been in effect since 1978, not corrected the problem?
Third, how is it that he, who came to the HVAC business through a nontraditional route, has become a leader in the industry?
The origin of a radical idea
This week at the Forum on Dry Climate Home Performance, Rick gave a short talk on the difference between what the models show and whas actually been achieved, and he concluded by suggesting seven measures which he believes should be required in California. The measures originated from some deep thinking he did upon re-reading Leverage Points: Places to Intervene in a System by Donella Meadows while he was on vacation last year. In that paper, Meadows argues that your best bet at achieving transformation is to change the paradigm. The least effective avenue is through standards and codes.
The best way to create a system that works well, Rick told me, is not to adopt the wrong paradigms in the first place. "That was me. I never learned the conventional HVAC approach. I didn't learn the bad habits."
Four steps to transformation
As Rick thought about those nagging questions, he realized that four things needed to happen.
1. We have to pay attention to human nature. People will take the easier path when there are no negative consequences for doing so.
2. Move from energy models to reality. At the Dry Climate Forum this week, "modeling" has been taboo. It's referred to here as "the M word," and speakers who talk about it risk not being invited back to the conference. These folks are into measured results.
3. Take the narrative away from the box manufacturers. Most installed HVAC systems perform like crap because HVAC companies follow the lead of the manufacturers, who just push the heating and cooling equipment and ignore the distribution side and commissioning.
4. Train the workforce. A great many of the installers and technicians are woefully undertrained in proper installation of HVAC systems.
Rick Chitwood's proposed seven mandatory measures
Rick works in California, which has a lot of requirements due to their building code, Title 24. One of those requirements is for HERS raters to do Title 24 compliance inspections and verification, and most builders, according to Rick, would like to eliminate the cost of that third-party verification.
Here's his seven-step plan to accomplish that objective and, at the same time, transform the construction industry in California.
1. When modeling, downrate HVAC performance 50%. You can get credit for the other 50% by measuring full delivered performance once the system is installed.
2. Post the energy model results where everyone can see them. Energy compliance documentation includes predicted energy use in each category (heating, cooling, domestic hot water, baseload) in dollars (based on site energy use and the current rate structure) and these predictions must be posted on the electrical panel in every new home.
3. Publish energy modeling results and identify stakeholders. Place predictions (numbers from the computer models) for every new home in the registry and list the builder, energy consultant, HVAC contractor, and insulation/air sealing contractor. Make this information public.
4. Assure quality and hold stakeholders accountable. Installers should test the delivered performance of their work on every system and record the results to the registry. Eliminate all HERS verification. Have the California Energy Commission do quality assurance on 1 in 100 systems. If cheating or errors occur every system installed in the last year must be tested — at the contractor's expense.
5. Register actual disaggregated energy usage for every house every year. Compare actual with predicted.
6. Exempt home builder from Title 24 requirements if builder claims net zero energy and registers the actual performance every year. Registry is public info and home is connected to the builder, energy consultant, HVAC contractor, and insulation/air sealing contractor.
7. Every builder pays the utility bills on every home he builds for the first three years of occupancy.
Imagine home builders paying the energy bills
I think the last of his seven measures has the power to reconstruct the construction industry. It is absolutely brilliant. I don't know how much of a chance he has of getting this adopted, but wow, what a change it would bring if he's successful. In California, it really could work because the builders would get some benefits by doing away with the current third-party verification system.
Just imagine how energy efficient new homes would become if builders were on the hook for the first three years of energy bills! It wouldn't take them long to get all the air sealing, duct sealing, HVAC location, and insulation effectiveness right.
Can this work outside California? Maybe. It may sound onerous to home builders initially because they'd see it as another cost they're asked to bear. But I think the good ones would jump on it.
In fact, it could even become something that builders do voluntarily as a sales tool. They probably wouldn't do a full three years in that case, but home buyers would certainly take notice of a home that comes with the first year's energy bills covered by the builder. It's really the next logical step from guaranteed energy bills, which some companies offer.
What do you think?
Allison Bailes of Decatur, Georgia, is a speaker, writer, energy consultant, RESNET-certified trainer, and the author of the Energy Vanguard Blog. You can follow him on Twitter at @EnergyVanguard.
Weekly Newsletter
Get building science and energy efficiency advice, plus special offers, in your inbox.