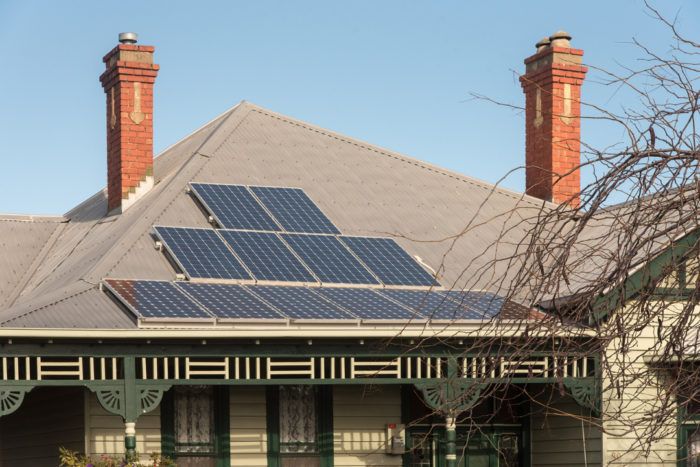 Solar installer PosiGen LLC is targeting cash-poor consumers whose credit may not be great, and so far the gamble seems to be paying off.
PosiGen, in fact, makes a point of not checking the credit scores of potential customers, according to a report at Bloomberg Technology. Far from finding its low-income customers are slow to pay or don't pay, the company reports the default rate on contracts is extremely low — 47 defaults in 13,000 installations, less than 0.4%.
The seven-year-old company now operates in Louisiana, New York, and Connecticut, according to its website. Bloomberg said PosiGen got its start in hard-hit areas of New Orleans in the years following Hurricane Katrina, then went on to capture 80% of Louisiana's rooftop solar market. It is now expanding into Minnesota and New Jersey, and would continue growing elsewhere if it could raise the cash.
In an interview with Bloomberg, CEO Thomas Neyhart suggested that the company was seeking out customers that other installers might want to avoid. "We want the people on disability," he said, "the people living paycheck to paycheck."
In a 2015 article, Greentech Media said PosiGen's business model is aimed squarely at middle- and low-income homeowners whose low credit scores and lack of cash have prevented them from participating in the solar boom.
Neyhart called their marketing plan "blue-collar green." The company's standard installation is a 6.2-kW array that homeowners get for $79.99 a month.
Greentech Media said the company's approach is unique because it combines energy efficiency upgrades on the house with solar panel installation. Energy upgrades include adding insulation, installing smart thermostats, and replacing inefficient light bulbs. Coupled with the installation of solar panels, customers can expect to pay 40% to 80% less than they would for a typical power purchase agreement offered by a competitor.
Weekly Newsletter
Get building science and energy efficiency advice, plus special offers, in your inbox.