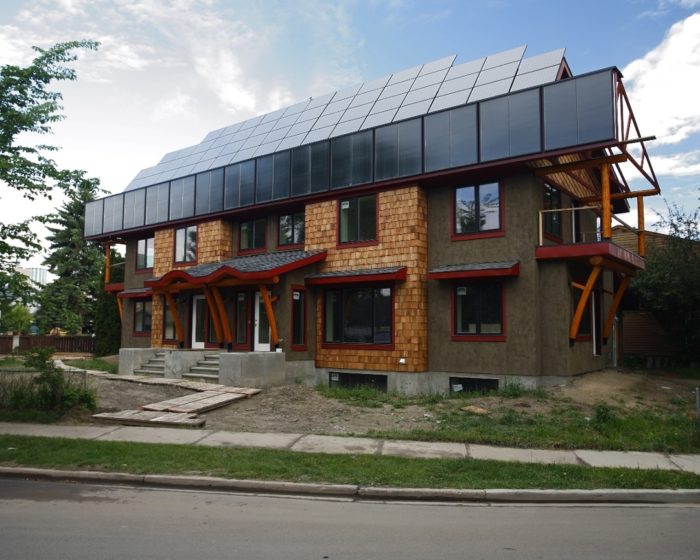 UPDATED March 28, 2013
The average new home is so poorly built, it's enough to make an environmentalist weep.
Windows are routinely installed without any consideration of orientation. As a result, south windows fail to take full advantage of free solar heat during the winter, while west windows worsen summer overheating. Windows are often installed in unshaded walls, even in hot climates. In the absence of legal requirements for high-performance windows, builders regularly choose windows with appalling U-factors and solar heat gain coefficients (SHGCs).
In the southern U.S., air-conditioning ductwork is still routinely located in attics. Most builders insulate walls by hiring a low-bid subcontractor to stuff fiberglass batts between the studs. In the U.S., unlike in Sweden, most new homes receive occupancy permits without ever undergoing a blower-door test.
Builders don't pay energy bills
Yet the low standard achieved by U.S. builders is understandable — even logical. Many builders ask themselves, "Why should I pay for foam sheathing?" After all, builders don't pay heating bills — homeowners do. In other words, the interests of builders and homeowners are not aligned.
This divergence of interest between builders and homeowners is best addressed by ratcheting up our energy codes — codes which currently allow new homes to be shockingly leaky and poorly insulated. Last summer, a coalition of partners — including governors, mayors, and the U.S. Department of Energy — gathered in Minneapolis to propose energy code changes that would reduce energy use in new homes by 30%. The proposal was defeated after vigorous lobbying by the National Association of Home Builders.
Now that you're depressed …
Fortunately, some far-sighted builders are already implementing cost-effective measures that reduce homeowners' energy costs, including:
Weekly Newsletter
Get building science and energy efficiency advice, plus special offers, in your inbox.
This article is only available to GBA Prime Members
Sign up for a free trial and get instant access to this article as well as GBA's complete library of premium articles and construction details.
Start Free Trial
Already a member? Log in