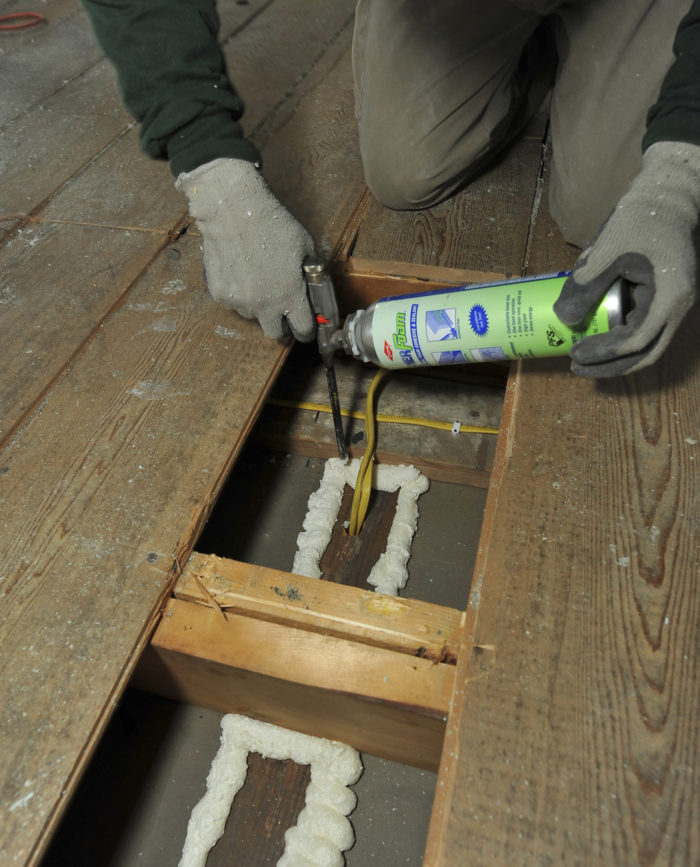 If you want to improve the energy performance of an older house, one of the first steps is to plug your attic air leaks. Although many GBA articles address aspects of attic air sealing, no single article provides an overview of the topic. This article is an attempt to provide that missing overview.
I'll try to explain how you can seal air leaks in a conventional vented, unconditioned attic. If your house has cathedral ceilings — that is, insulated sloped roof assemblies — the air sealing tips in this article don't apply to your house.
There are four basic steps to sealing attic air leaks:
Inspecting your attic;
Patching the big holes;
Sealing the cracks and small holes; and
Weatherstripping the access hatch.
Once this air sealing work is done, you may want to add more insulation to your attic floor. If you want to add insulation, remember that air leaks have to be sealed first.
Inspecting your attic
The easiest way to find air leaks is with a blower door. In some cases, a theatrical fog machine is also very useful. (For more information on these two pieces of equipment, see Blower Door Basics and Pinpointing Leaks With a Fog Machine.)
If you don't have a blower door, you'll have to find your attic air leaks using your eyes and your powers of deduction. You'll also need a powerful flashlight. If you don't like balancing on joists, bring a couple of 2 ft. by 3 ft. pieces of plywood to step on while inspecting your attic. Needless to say, you don't want to step between the floor joists and punch a hole in the ceiling.
Warning: if your attic floor is insulated with vermiculite, a type of insulation that may contain asbestos, don't touch the insulation.…
Weekly Newsletter
Get building science and energy efficiency advice, plus special offers, in your inbox.
This article is only available to GBA Prime Members
Sign up for a free trial and get instant access to this article as well as GBA's complete library of premium articles and construction details.
Start Free Trial
Already a member? Log in