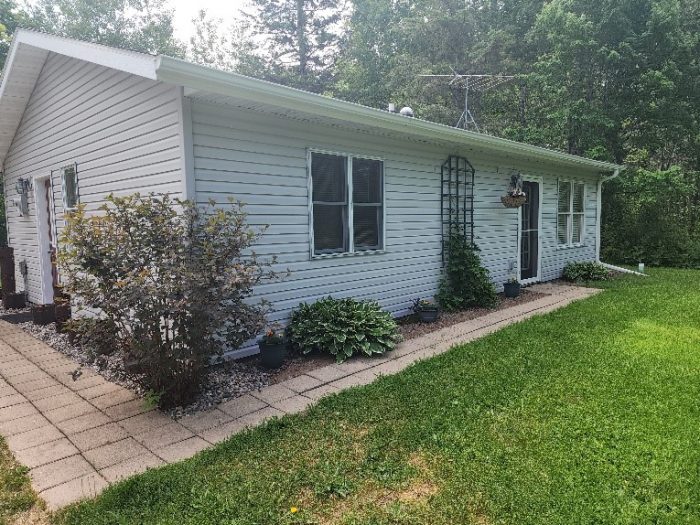 Code-compliant blower door testing of a small home can be frustrating for both the person performing the test and the homeowner or contractor required to have it done. A few months ago, I tested a newly built 952-sq.-ft. home with a volume of 7616 cu. ft.—one of the smallest I've ever tested. The house had a leakage rate of 416 cu. ft. per min. (CFM), which resulted in a test score of 3.28 ACH50. That's a failed test in my climate; code requires 3 ACH50 or less. If we take that same CFM rate and increase the ceiling height to 9 ft., it increases the volume to 8568 cu. ft., which would yield 2.91 ACH50.
Either way, 416 CFM of air moving through the blower door isn't much. Some kitchen exhaust hoods can move more air than that. It seems unfair to ding smaller houses like this, especially when the blower door test measures only the surface of a structure, not its volume.
Code for small homes
The 2021 IRC makes an exception for blower door testing of small homes. Code N1102.4.1.2 (R402.4.1.2) states:
When testing individual dwelling units, an air leakage rate not exceeding 0.30 cubic feet per minute per square foot [0.008 m³/(s x m²)] of the dwelling unit enclosure area, tested in accordance with ANSI/RESNET/ICC 380, ASTM E779, or ASTM E1827 and reported at a pressure of 0.2 inches water gauge (50 Pa), shall be permitted in all climate zones for:
Attached single and multiple family building dwelling units.
Building or dwellings that are 1500 square feet (139.4 m²) or smaller.
Mechanical ventilation shall be provided in accordance with section M1505 of this code or section 403.3.2 of the International Mechanical Code, as applicable, or with other approved means of ventilation.
Basically, this means if a home is 1500 sq. ft. or less, you are able…
Weekly Newsletter
Get building science and energy efficiency advice, plus special offers, in your inbox.
This article is only available to GBA Prime Members
Sign up for a free trial and get instant access to this article as well as GBA's complete library of premium articles and construction details.
Start Free Trial
Already a member? Log in