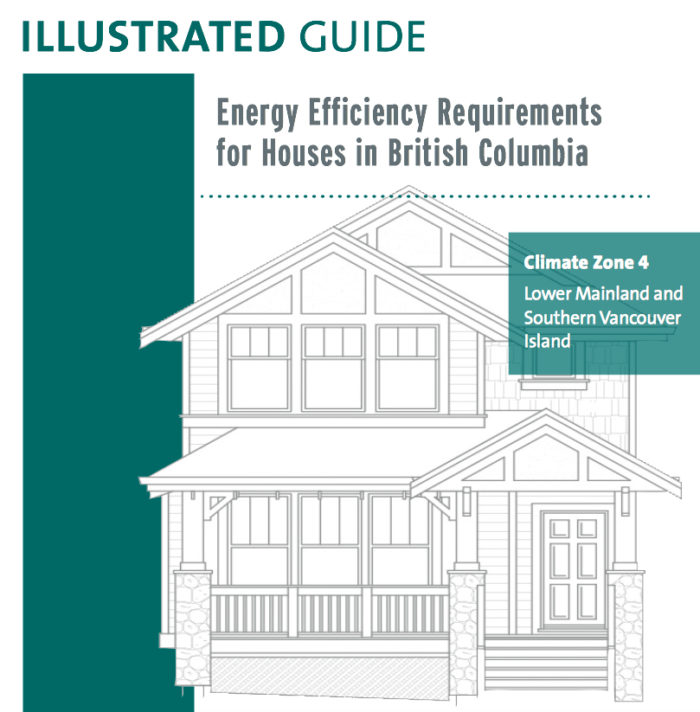 British Columbia is preparing to usher in a new building code that will set higher standards for energy efficiency and ventilation.
According to an article posted at the Journal of Commerce, the amendments to the province's building code will establish minimum insulation requirements, plus performance standards for heating and cooling systems, hot water appliances, and doors, windows, and skylights.
Jill Greenwood, assistant director for government relations and communications at the Canadian Home Builders' Association of B.C., told the Journal that some builders have been using certification programs such as R-2000 to build high-performance homes for many years, and now some of those upgrades will become requirements for everyone.
"In the past, focusing on high-energy efficiency building practices has been a market differentiator for some builders, but as of December 19 some of those same builders' techniques will become a new minimum in B.C.," she said.
When it comes to building codes, British Columbia has been seen as somewhat of a bellwether province ever since the province mandated the inclusion of rainscreen gaps behind siding in 2005.
Requirements based on climate zone
British Columbia adopted energy and water efficiency requirements for all buildings in 2008, and staffers have been been working on upgraded energy efficiency requirements ever since, the Office of Housing and Construction Standards said.
Provincial officials, along with building officials, residential builders and others, developed three illustrated guides that explain requirements according to climate zone. Northern parts of the province are in Climate Zone 8, with 7,000 or more heating degree days per year, while some coastal areas to the south are in Climate Zone 4, with less than 3,000 heating degree days.
The Journal said that energy efficiency standards would be applied to the whole building, not just insulation in the walls, and that ventilation standards will be toughened to reduce the chance of mold. Builders also will be required to rough in radon vents to the outside, and install continuous air barriers in new construction.
The home builders' association has produced a webinar explaining the changes, and also offers links to other sources of information at its website.
Weekly Newsletter
Get building science and energy efficiency advice, plus special offers, in your inbox.