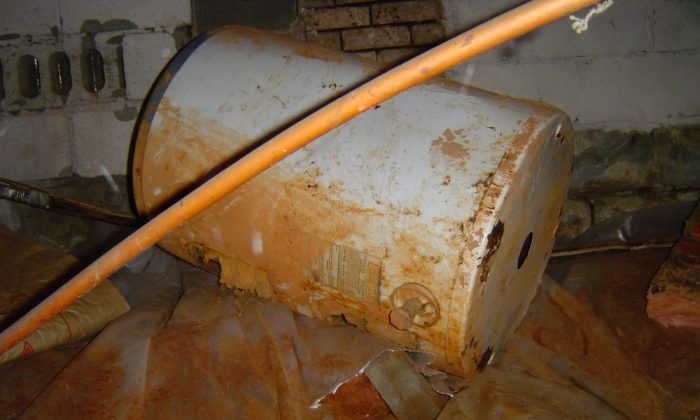 We've been trained to believe something that's just not true. Go out and ask 100 people how long a water heater can last, and the majority probably will say it's in the range of 10 to 15 years. Where did this idea come from? Well, it's nothing more than an assumption based on how often water heaters get replaced. But what if a water heater could last decades?
As it turns out, water heaters really can last decades. Larry Weingarten, one of the most knowledgeable hot water experts in the world, wrote this in his new book*: "The average life of tank-type water heaters is nine to twelve years, but with periodic maintenance I've gotten fifty years from them!"
Wow! That's my goal now. Especially since I spent a bunch of money on a nice heat pump water heater, I want my investment to last as long as possible. I definitely don't want to replace it because the tank goes kaput while the heat pump still has life in it. The only problem for me with making it last 50 years is also making myself last that long. If I do, I'll be 109! But I'm not sure my anode rod will last that long.
Check and change the anode rod
You can go online and find tons of information about how to extend the life of your water heater. In a quick search, I found articles with 1, 3, 4, 5, 6, 8, 9, and 13 tips for making your water heater last longer. I'm going to give you just two here. The first is checking and changing the anode rode.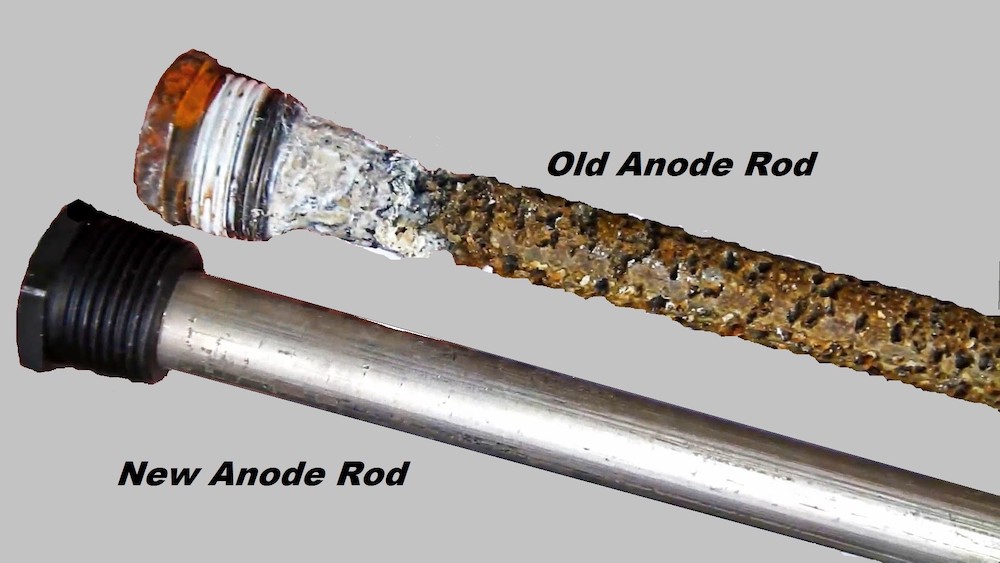 Storage water heaters come with a steel tank lined on the inside with glass. The water that comes into the tank contains dissolved minerals. Those minerals can eat away at the glass lining and then the steel tank. If you do no maintenance, that process will kill the tank in about 9 to 12 years.
But if you put a magnesium or aluminum anode rod in the tank, it attracts the corrosive particles to spare the tank. That's why it's sometimes called a sacrificial anode rod.
The photo above shows a partially depleted anode rod next to a new one. If you never change the anode rod, all the material you see on that old one will disappear, too. All that's left then will be a straight piece of metal not much thicker than a metal coat hanger. So, check and change the anode rod regularly.
Drain the tank
The second big thing you can do to make your water heater last decades is to drain and refill the tank regularly. Over time, sediment builds up in the bottom. Some of it comes in with the supply water. Some of it is created in the tank. Where do you think that stuff from the anode rod goes as it corrodes?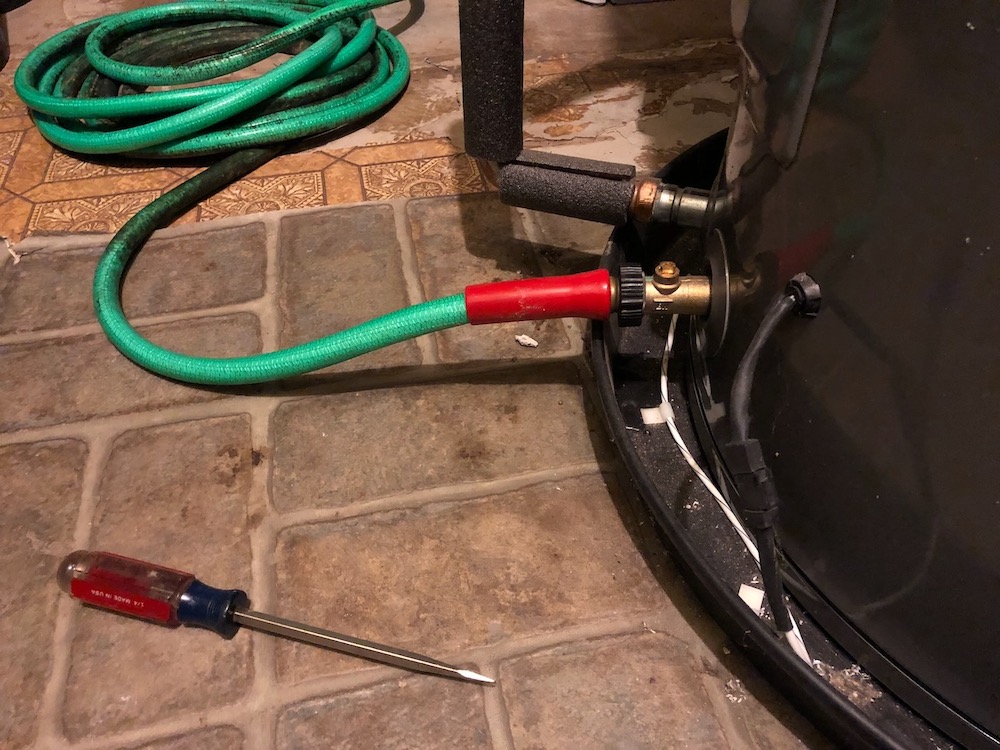 Draining the tank is easy. All you have to do is hook up a hose to the drain on the bottom and let it drain to the outdoors or to a nearby drain.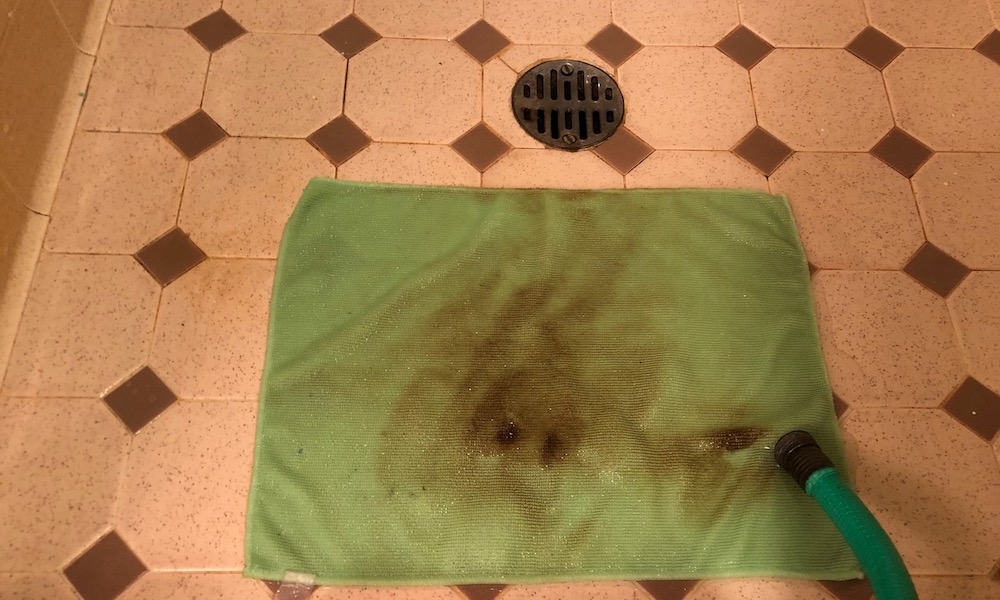 I've drained mine once and need to do so again this year. You can see in the photo above that I got a little bit of sediment out of the tank. That was after two years of use. Our water supply here in the Atlanta area is pretty good. It must be because the water heater that I replaced was 20 years old, and I'm sure it had little or no maintenance in its lifetime.
Believing impossible things before breakfast
Do those two things and your water heater can last decades. The frequency that you'll have to change the anode rod and flush the tank will depend on the quality of the water you put in the water heater. If you have hard water, which has a higher mineral content, your anode rod will corrode faster. Be careful about trying to extend the life with a water softener, though. See Larry Weingarten's comment below.
For those of you who haven't had breakfast yet today, I hope I've helped you believe at least one "impossible" thing. As the White Queen in Lewis Carroll's Through the Looking Glass said to Alice, "Why, sometimes I've believed as many as six impossible things before breakfast." It just takes practice!
*I highly recommend Larry Weingarten's new book, The Philosopher's Wrench. It's practical, philosophical, and whimsical.
________________________________________________________________________
Allison A. Bailes III, PhD is a speaker, writer, building science consultant, and the founder of Energy Vanguard in Decatur, Georgia. He has a doctorate in physics and is the author of a bestselling book on building science. He also writes the Energy Vanguard Blog. For more updates, you can subscribe to the Energy Vanguard newsletter and follow him on LinkedIn. Images courtesy of author.
Weekly Newsletter
Get building science and energy efficiency advice, plus special offers, in your inbox.