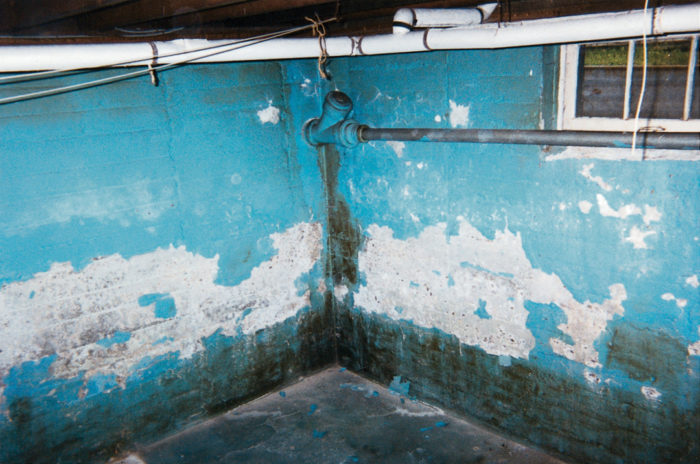 A hundred years ago, homes had cellars, not basements. The typical cellar has stone-and-mortar walls and a dirt floor. Such a cellar is cool and humid, so it's the perfect place to store carrots and potatoes. If a cellar floor got wet during the spring thaw, no one cared. After all, it's not as if anyone was playing ping pong down there.
These days, however, most homeowners expect basements to stay dry. During the 1930s and 1940s, as basements gradually replaced cellars, construction specifications for residential foundations improved. Poured concrete walls replaced stone walls; concrete slabs replaced dirt floors. Some builders even included footing drains.
But the results of these efforts were uneven. Millions of Americans are still living in homes with damp basements.
New construction tips
This article will focus on ways to fix a damp basement so that it's dry enough to use as indoor living space. Before tackling that topic, though, I'll briefly outline the steps used during a new construction project to keep the basement dry.
Remember: fixing a wet basement can cost tens of thousands of dollars. It will never be easier to get the details right than when a home is first built; spending a few hundred extra dollars now can save thousands later.
If you are building a new home, and you want a dry basement, you should specify:
Weekly Newsletter
Get building science and energy efficiency advice, plus special offers, in your inbox.
This article is only available to GBA Prime Members
Sign up for a free trial and get instant access to this article as well as GBA's complete library of premium articles and construction details.
Start Free Trial
Already a member? Log in