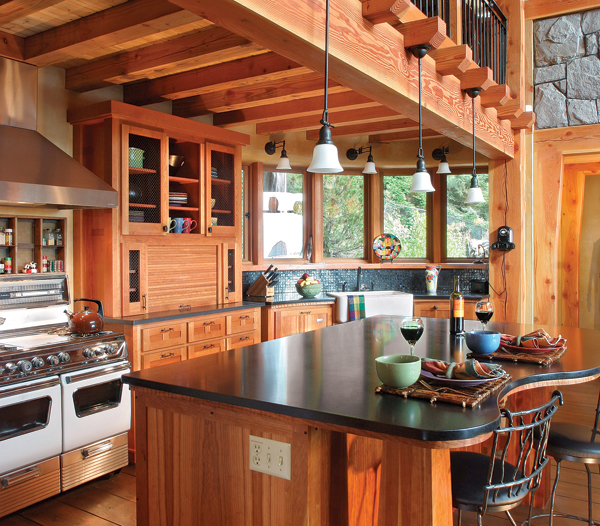 A mix of lighting sources allows you to use the type of light you need: task lighting for reading, food preparation and other activities — where strong, concentrated light is helpful — or ambient lighting where more general illumination is better. Not all lights have to be on all the time, and natural light can be a significant contributor when floor plans are designed accordingly.
—_This GREEN BUILDING TIP is from our Strategy Generator. Build a tip sheet
for your green building or remodeling project under the Strategies & Details tab._
---
Green Points
LEED for Homes Up to 3 points may be earned for efficient lighting under EA8 (Energy & Atmosphere).
NGBS/ICC-700 Under Ch. 7 — Energy Efficiency: up to 8 pts. for Energy Star Lighting package (704.2), up to 4 pts. for home energy "dashboard" (703.4.9, 705.1)
Learn more in the Green Building Encyclopedia
Further Resources
Residential Lighting Design Guide
EPA Advanced Lighting Package (ALP)
Weekly Newsletter
Get building science and energy efficiency advice, plus special offers, in your inbox.