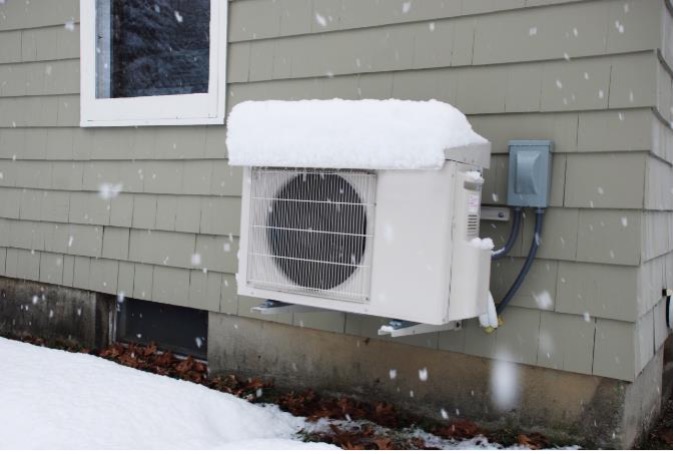 One of the challenges facing heat pump installers is the high cost of balance-of-system components. These components, which include copper line sets and coverings, electrical cables and devices, and other required accessories, can account for a third or more of material costs in a typical installation.
One potentially expensive item is the mounting system—the bracket, stand, or riser—that holds the heat pump's outdoor unit off the ground. Elevating heat pumps is necessary to ensure their performance and durability. Here, I'll talk about why we elevate heat pumps and how high they need to be. I'll discuss the pros and cons of wall-mount and ground-mount approaches. Then, I'll look at specific products, including leading brands and lower-cost alternatives.
Why elevate heat pumps?
Conventional air conditioners are often set directly on ground-mounted concrete, polypropylene, or cement-coated foam-core pads. But heat pumps must be elevated for several reasons:
Snow. Heat pumps provide both summer cooling and winter heating. Snow accumulation can block the airflow these units need to capture heat from outdoor air.
Raising the heat pump above snow depth can also reduce the amount of energy used in the defrost cycle. In normal heating operation, frost builds up on the outdoor coil, restricting airflow. Modern heat pumps can sense this buildup. They stop delivering heat to the house and briefly go into reverse, using heat from the compressor and the indoors to melt the frost.
When snow is sucked onto the coil, it can increase the amount of time the heat pump spends defrosting. For example, during a 2015 blizzard on Martha's Vineyard, Marc Rosenbaum found that defrost frequency went from roughly once every four hours to about once per hour. The defrost cycles also took longer, increasing from 4 to 5 minutes to about 15 minutes.
When a…
Weekly Newsletter
Get building science and energy efficiency advice, plus special offers, in your inbox.
This article is only available to GBA Prime Members
Sign up for a free trial and get instant access to this article as well as GBA's complete library of premium articles and construction details.
Start Free Trial
Already a member? Log in