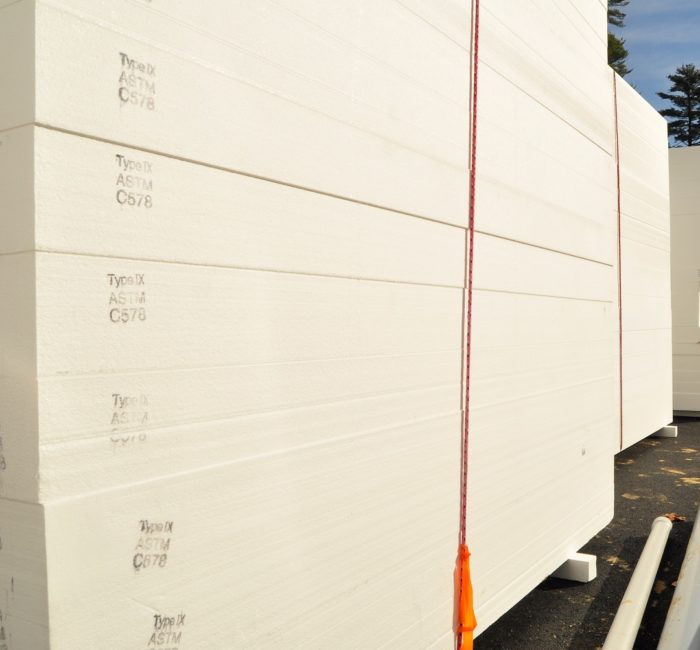 About to start a new house in Climate Zone 5, Nicholas C is working out the details of how to insulate the basement slab and foundation walls. There is more than one type of rigid foam insulation he could use, and it could be applied on either the inside or outside of the foundation.
For a couple of reasons, he's planning on 2 inches of extruded polystyrene (XPS) beneath the slab rather than expanded polystyrene (EPS). The XPS would perform better in a wet environment, Nicholas says, and Owens-Corning, one insulation manufacturer, claims it no longer uses a "bad" blowing agent.
He's not had much luck in tracking down a local supplier of Type II EPS, while XPS seems much more available.
"If I have the option to get EPS Type II, I want to know if I should use it or XPS for my foundation walls," Nicholas explains in a Q&A post at GreenBuildingAdvisor. "This is a walkout basement, meaning one wall is completely below grade, one wall is half-and-half, one wall is completely exposed, and the other wall is conveniently below grade because the garage is on that side, so it has dirt beneath it but also less exposure to elements since it is also the garage stem wall. "
He also wonders whether he should hold off on installing insulation on the outside of the foundation walls now and tackle that project from the inside as a retrofit a few years down the road.
Those related questions are the start of this Q&A Spotlight.
Waiting is not a legal option
Whether Nicholas chooses XPS or a dense form of EPS, he has to choose something, replies GBA senior editor Martin Holladay.
"I'm not sure about code enforcement in your area, but in Climate Zone…
Weekly Newsletter
Get building science and energy efficiency advice, plus special offers, in your inbox.
This article is only available to GBA Prime Members
Sign up for a free trial and get instant access to this article as well as GBA's complete library of premium articles and construction details.
Start Free Trial
Already a member? Log in