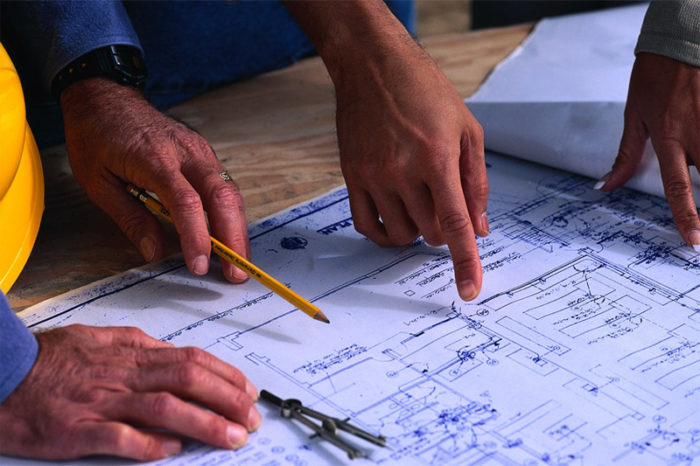 [Editor's note: Roger and Lynn Normand are building a [no-glossary]Passivhaus[/no-glossary] in Maine. This is the 20th article in a series that will follow their project from planning through construction.]
As a follow-up to my last blog on attaining Passive House Design Stage Assurance, here are a few of my observations on the Passive House Planning Package (PHPP) results that the Passive House Academy (PHA) attained for EdgewaterHaus. PHPP is the software design tool developed by the Passivhaus Institut to evaluate whether a building's energy performance meets the Passivhaus standard.
I have no specific training in the philosophical logic, data entry, or actual calculations of PHPP, and am neither an architect nor a builder. Nonetheless, here are some of PHPP results that caught my attention.
When calculating floor area, PHPP obeys the Wohnflächenverordnung
There was a substantial difference in the Treated Floor Area (TFA) that we calculated in our own PHPP results and the area calculated by the PHA, primarily due to how the large basement rec room was handled.
TFA is a key variable in PHPP. Rather than consider overall exterior or interior building dimensions, PHPP uses the German Floor Area Ordinance, which measures the "clear width between building elements" excluding the area of chimneys, walls, columns, and stairs with more than three steps. There are many other caveats, e.g., there must be a clear height of 6.6 feet (rooms between 3.3 feet and 6.6 feet in height are added at 50 percent of the area); the rooms must be within the thermal envelope (that excludes our three-season room and the garage); storage and mechanical rooms inside the thermal envelope are included at 60 percent of the area.
Our PHPP included the rec room room at 60 percent of its area, while PHA recognized it at 100 percent.
The PHPP manual states "basement and secondary rooms or rooms not regarded as living spaces in the German 'Wohnflächenverordnung', but are located inside of the thermal envelope anyway and have a room height of at least 6.6 feet may be added to the treated floor area with 60% of their area."
I read ambiguity, intentioned or not, in this section of the PHPP manual. The operative word for me here is the "not" in the phrase "rooms not regarded as living spaces." The rec room has a 9.5 foot ceiling height, two Bilco ScapeWEL venting windows for direct emergency egress, drywall-finished ICF walls and ceilings below with wood I-beam main floor (now required by U.S building codes for fire prevention), and will use a simple electric resistance heater when needed.
I plan to use the space as a workshop, but the space certainly could be used as a modern-day "man-cave." It is entirely reasonable to me to include the rec room as full-fledged living space, as PHA has done, rather than the 60 percent as we had done. In conventional terms, our home is 4,400 square feet divided equally between a main floor and basement. PHPP calculated a TFA of about 3,500 square feet.
According to the software, nine people will live in our house
PHPP uses the TFA to establish how many people could live in the building, not how many will be there. This occupancy per square foot is wired into PHPP and cannot be changed.
I suppose that makes sense, since a well-constructed building will house many generations of small to large sized families. But PHPP dictates, in a deep bow to German frugality vs. grander American expectations, that our 3,500-square-foot EdgewaterHaus should house 9.3 occupants! Wow! That's a far cry from the three adults, one dog, and two cats who will actually live there.
After construction is completed, we'll have to recruit another 3.3 occupants to meet PHPP expectations – perhaps we'll get a few more four-legged critters!
The hot water budget is based on nine occupants
PHPP uses the TFA to calculate the domestic hot water budget and the Specific Primary Energy Demand, i.e., total "source" energy usage. ("Source" energy includes an adjustment factor to account for the energy losses during electricity generation and transmission losses from the power plant to the house.) The larger the TFA, the greater the number of expected occupants, and thus the more hot water and energy that the mythical 9.3 individuals will consume.
So we expect our actual hot water and electricity usage will be substantially lower than PHPP predictions.
Buffering effect of rooms outside the thermal envelope
PHA assigned equal weighting to the buffering effects of the garage and the three-season room, both of which are outside the thermal envelope. These two rooms moderate the temperature differences between inside and outside the thermal envelope, but I don't believe they do so equally.
The garage has two eight-foot wide R-9 insulated garage doors; the walls, slab, and ceilings have minimal insulation; and there is no effort to minimize thermal bridges.
In contrast, the three-season room faces due south, has lots of glazing, and is insulated identically to the rooms within the thermal envelope. The only exception is that the three-season room has double-pane instead of triple-pane windows.
We asked PHA (and PHA agreed) to assign a higher buffering factor to the three-season room.
Appliances and lighting
We will use all Energy Star appliances and a combination of CFL and LED lighting. Who would build a home to the Passivhaus standard and not use high-efficiency electrical devices?
Yet PHA used standard values in PHPP for appliances and lighting. So a more accurate PHPP would reflect an even lower primary energy need. We asked and PHA also agreed to reflect this change.
On the other hand, at a primary energy demand of 26 kBTU/ft2•yr, we are already well within the 38 kBTU/ft2•yr Passivhaus primary energy standard, so this will have little effect in our achieving Passivhaus certification. In a predominantly heating climate like Maine, it's all about meeting the annual heat demand target of 4.8 kBTU/ft2•yr.
No credit for the PV system
I will again climb onto my soapbox and rail against PHPP counting the contribution of a solar hot water system for domestic hot water production, but not the contribution of a photovoltaic (PV) system.
With three adults who don't consume much hot water, we are a poor fit for an investment in a solar hot water system. Solar thermal systems are more expensive than PV systems, they require more maintenance, and their production is wasted when we are away and no one is home to use the hot water.
In contrast, PV is a better value, requires much less maintenance, has a much longer service life, and continues to earn a credit on our electric bill when we are away. (See an excellent blog on this topic entitled "Solar Thermal is Dead" by Martin Holladay.)
We plan to install a heat-pump water heater in the basement. This appliance will very efficiently transfer ambient heat from the basement air to the water in the tank at a rate of nearly 3 units of hot water for every unit of energy used for the transfer.
We will add a PV array to keep us at net-zero energy use. Interestingly, there appears to be no accounting within the PHPP calculations made by PHA for the energy transfer of basement heat to the hot water tank, even though our energy analyst Marc Rosenbaum suggested a methodology.
How much precision do we need?
I am baffled by several of the individual spreadsheets within PHPP.
Since windows serve as the primary heat source for a Passivhaus building, they get a great deal of attention in PHPP. There is a spreadsheet to calculate for each individual window its degree of deviation from north, its angle of inclination from the horizontal, the window rough opening dimension, the glazing details, the frame material, the SHGC, the U-factors for the frame and glass, and the width of each side of the window frame.
Wait, there's more. Another spreadsheet calculates the thermal bridges for each window. Yet another spreadsheet calculates shading factors. Here again, for each individual window, we estimated the height and distance of any shading objects like trees or other buildings, and from the construction drawings the window reveal depth, the distance from glazing edge to reveal, the overhang depth, the distance from upper glazing edge to overhang, and a mysterious additional shading reduction factor. Yikes!
I can appreciate much of the engineering rigor in the analysis. I remain a steadfast and ardent supporter of the Passivhaus approach to building design. But a small part of me is left wondering about the real-world value in this nth degree of PHPP precision. We are designing EdgewaterHaus for two adults plus an elderly parent, yet the PHPP energy load for the home is based on 9.3 occupants and excludes the contribution of the PV array.
The first article in this series was Kicking the Tires on a Passivhaus Project. Roger Normand's construction blog is called EdgewaterHaus.
Weekly Newsletter
Get building science and energy efficiency advice, plus special offers, in your inbox.