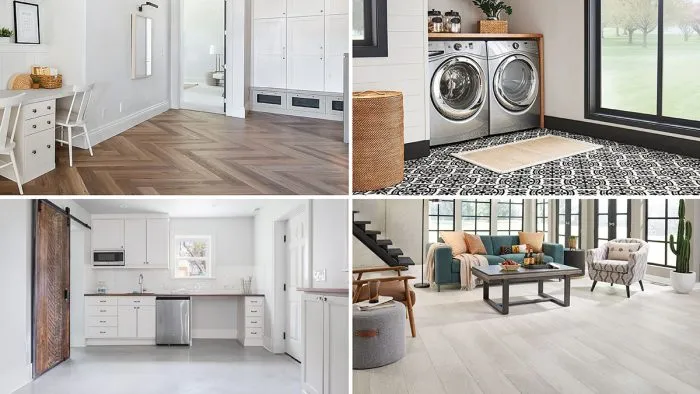 Finishing a basement is a popular and relatively inexpensive way to add living space to a home. But given that at least part of every basement is below grade, managing water is always a primary concern. A wet basement not only will destroy the flooring you choose (and other building materials as well), but it can also lead to mold growth and unhealthy air quality. Before any flooring options can be considered, all bulk-water issues need to be dealt with. For more on managing bulk water to establish a dry basement, check out the approaches to the site and foundation detailed in "Build a Risk-Free Finished Basement" in FHB #248.
This article is designed to help contractors and homeowners think about the most efficient ways to create comfortable, long-lasting basement floors while avoiding some common problems. It also explores different flooring products and subfloor methods. While the focus is basements, many of these tips and techniques apply to slab-on-grade applications as well.
Manage water vapor
Like bulk water, water vapor is a flooring destroyer. Persistent water vapor will cause laminate floors to delaminate, LVP planks to cup, wood floors to swell, and glue-down adhesives to fail; even tiles set in mortar will be prone to efflorescence staining if laid over a floor with high levels of water vapor. Water-vapor movement through concrete can be caused by several factors, the most common being the capillary effect. Without a barrier between the soil and the concrete slab, any moisture in the soil can be wicked up into the concrete and work its way to the surface of the slab.
In 2003, the International Residential Code (IRC) began to require a 6-mil polyethylene or approved vapor retarder under basement slabs to protect against moisture absorption. However, if you are installing flooring in an older…
Weekly Newsletter
Get building science and energy efficiency advice, plus special offers, in your inbox.
This article is only available to GBA Prime Members
Sign up for a free trial and get instant access to this article as well as GBA's complete library of premium articles and construction details.
Start Free Trial
Already a member? Log in