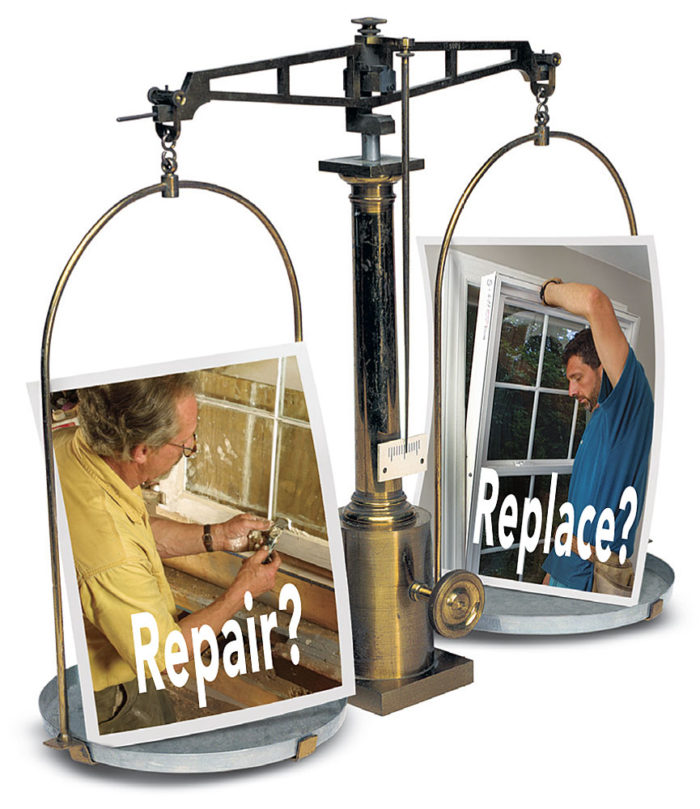 Old wood windows are as charming as they are maddening. While they offer appealing craftsmanship and an authentic sense of home, they typically leak like a sieve. With rising fuel costs, an unstable economy, and a catatonic housing market, it's simply becoming more and more difficult to look at those old units with pride.
If you live in a historic district, you may not have the option of installing replacement windows. If you live elsewhere, however, you may be tempted to ditch the whole preservationist mentality and hop on the vinyl replacement train in hopes of reaping all the green rewards and cash savings of a modern home. Don't—not without carefully considering your options first.
By assessing your existing wood windows and making the right upgrades, you might be able to restore them to rival the performance of a standard replacement—at a fraction of the cost.
Consider the potential of your existing windows
You might make a window-replacement contractor's head spin if you tell him that you're going to repair rather than replace an old, drafty wood window. After all, thanks to progress in building technology, tight windows with astonishingly high insulating values — Serious Windows, for example — are now available. But not every advanced building solution or product makes sense for everyone. For many, repair work is a desirable alternative to replacement.
In a collaborative effort, the Vermont Energy Investment Corporation, the University of Vermont's Department of Civil and Environmental Engineering, and the U.S. Army Cold Regions Research and Engineering Laboratory set out to test the value in wood-window repair. In their 1996 paper, "Testing the Energy Performance of Wood Windows in Cold Climates," they assessed the performance gains accrued through various wood-window upgrades, including the…
Weekly Newsletter
Get building science and energy efficiency advice, plus special offers, in your inbox.
This article is only available to GBA Prime Members
Sign up for a free trial and get instant access to this article as well as GBA's complete library of premium articles and construction details.
Start Free Trial
Already a member? Log in